Burbage Rocks, Stanage Edge, Higger Tor, and Padley Gorge
This Peak District winter walk ventures along Burbage Rocks and Stanage Edge, before circling back around and returning via Higger Tor, Winyard Nick, Padley Gorge, and the Longshaw Estate.
T'was my first proper outing since mid November and the first time I'd visited the Peak District since my venture to Dovestone Reservoir and Chew Valley last year. It felt like too long ago and so I was eagerly anticipating my return to the hills. My chosen route offered great scenery but also wasn't too enduring as I wasn't feeling at my fittest due to the Christmas food binge.
I specifically chose this day as the snow had fallen the night before and it could potentially have been my only opportunity this year to experience it due to the extremely mild winter so far. Seemingly I wasn't the only person that thought along those lines as the routes were very busy with walkers, and quite a number of kids with their sledges.
Burbage Rocks was the first high point of the walk, with some great views of the area. I wondered why it wasn't called Burbage Edge seeing as it's a continuation of the line that also includes Froggatt Edge, Curbar Edge, and Baslow Edge – and eventually leads to Stanage Edge. The ground had frozen over but I could hear the ice cracking numerous times during my walk along the edge, and so I suspect that, had the ground not been frozen, it would have been quite waterlogged and boggy.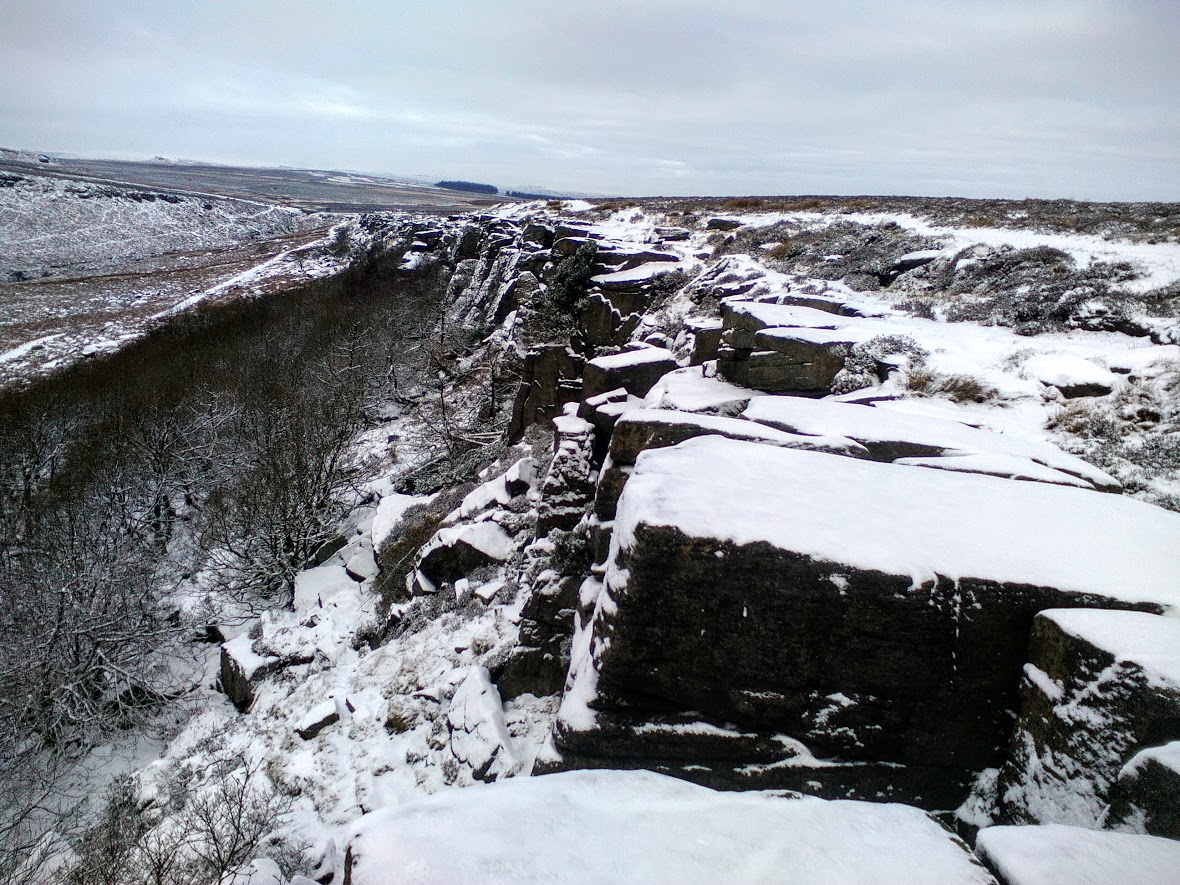 A short walk from the end of Burbage Rocks takes you to Stanage Edge for more of the same, but with better views and a more solid path. All too soon, it's time to leave the edge and descend a good path down to lower ground. The walk circles back, following various footpaths until it finally emerges at the old church in Hathersage. From here, the higher ground is gained again via a steep narrow road, and then more footpaths until a road is reached and Higger Tor is visible on the other side.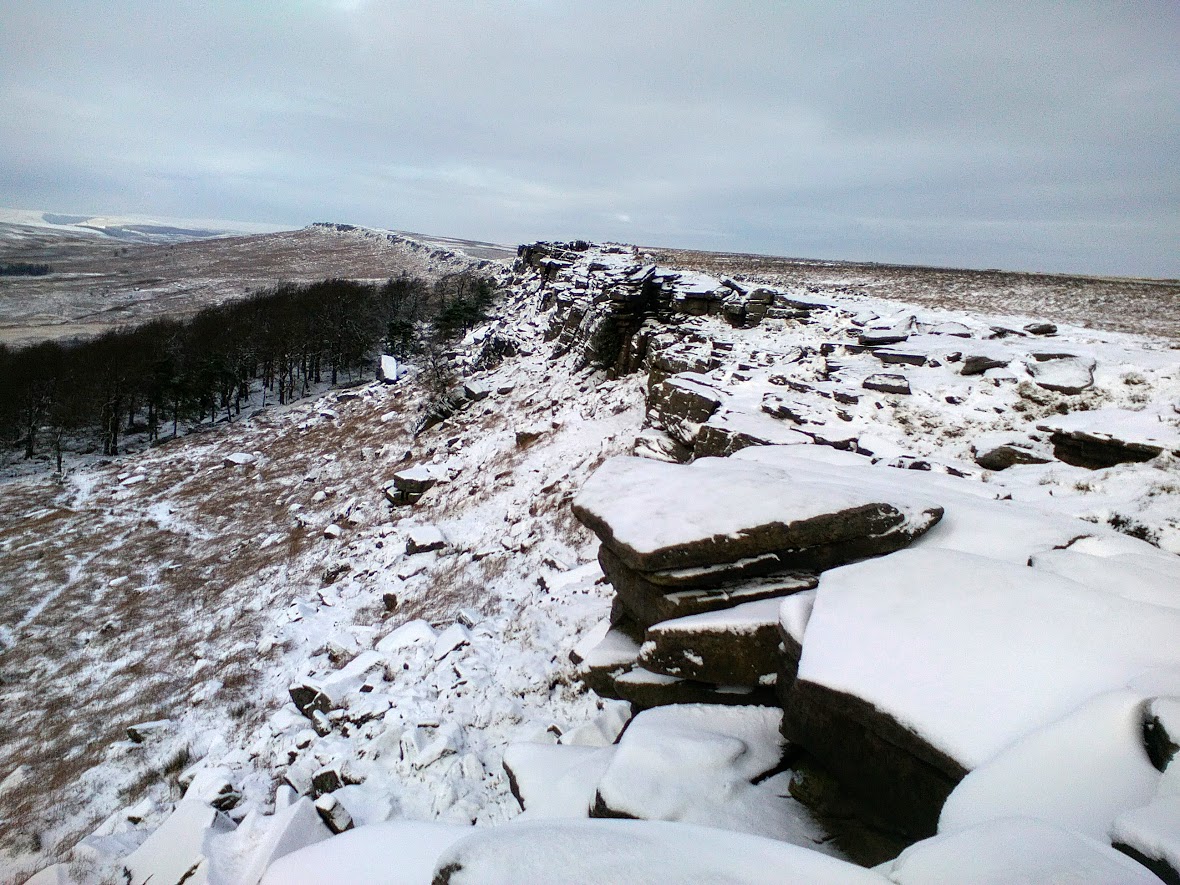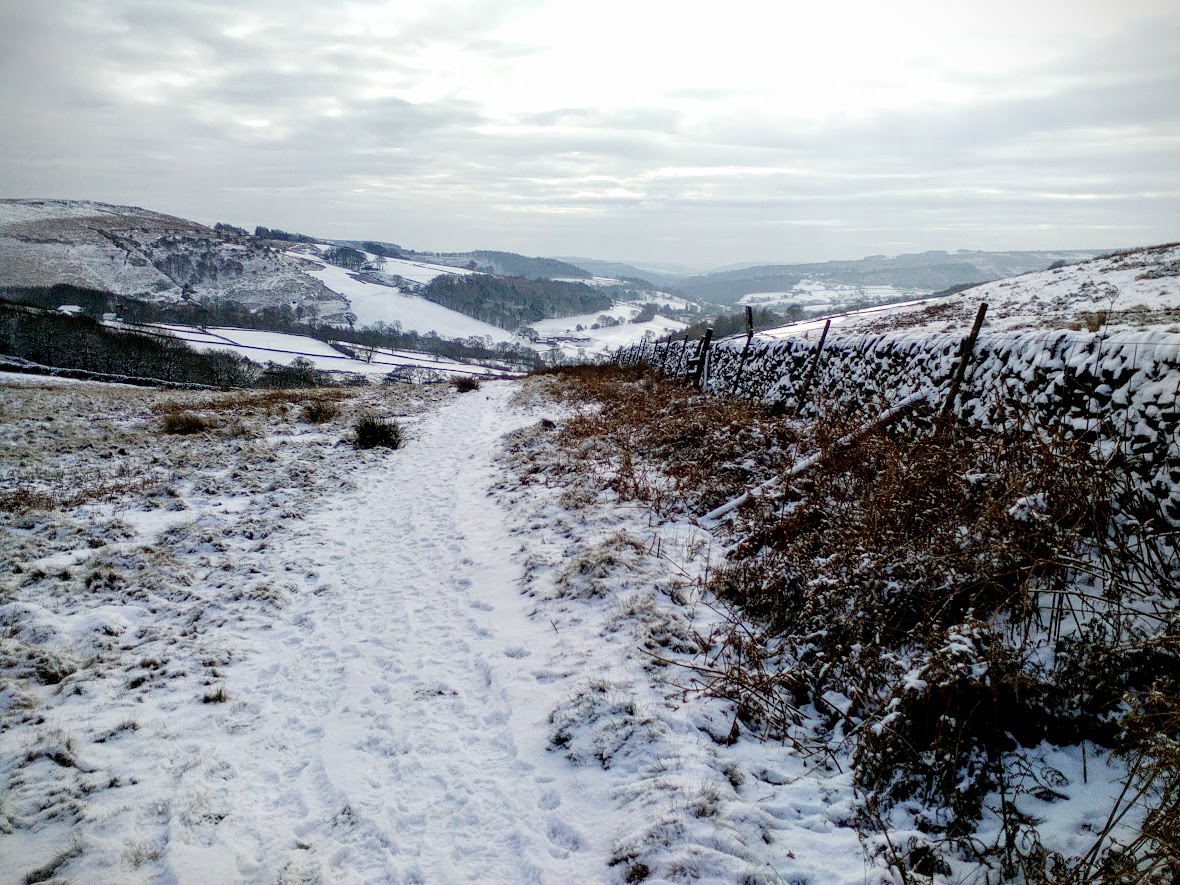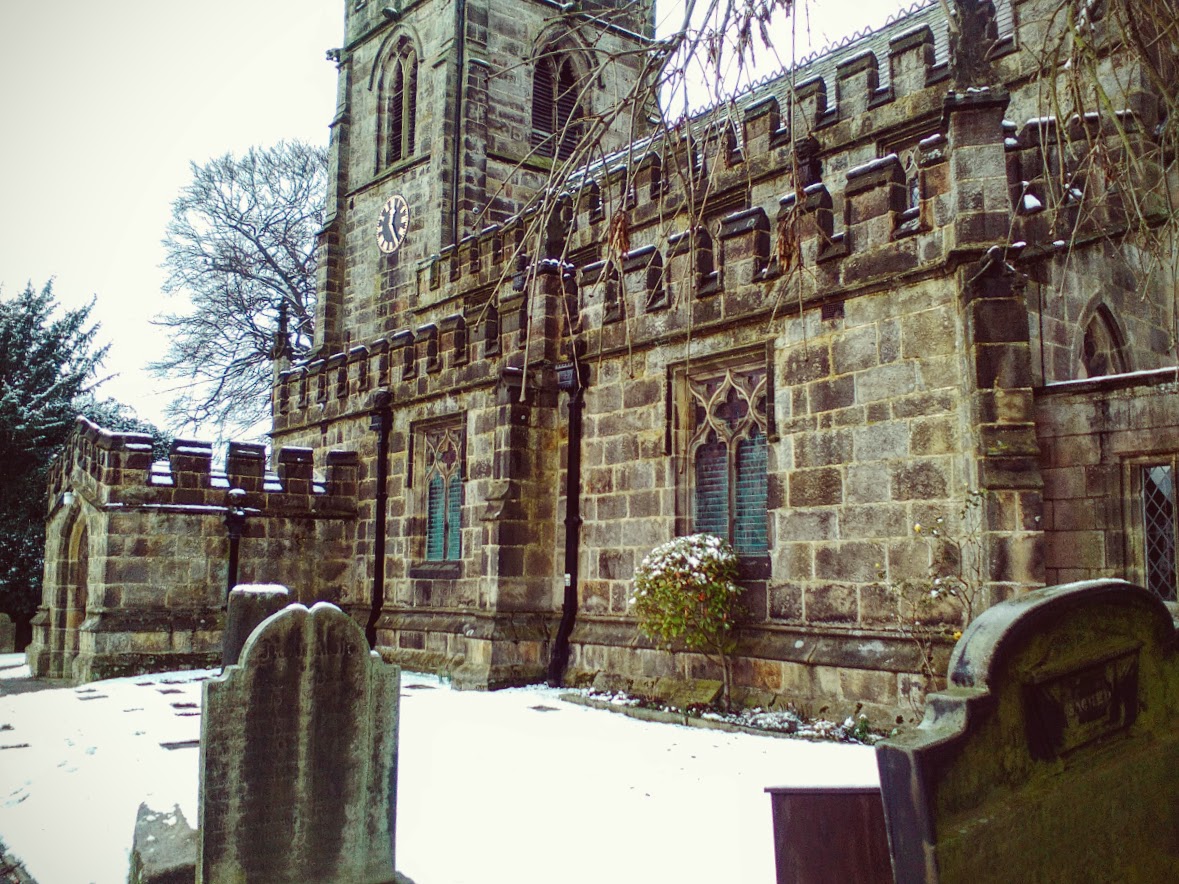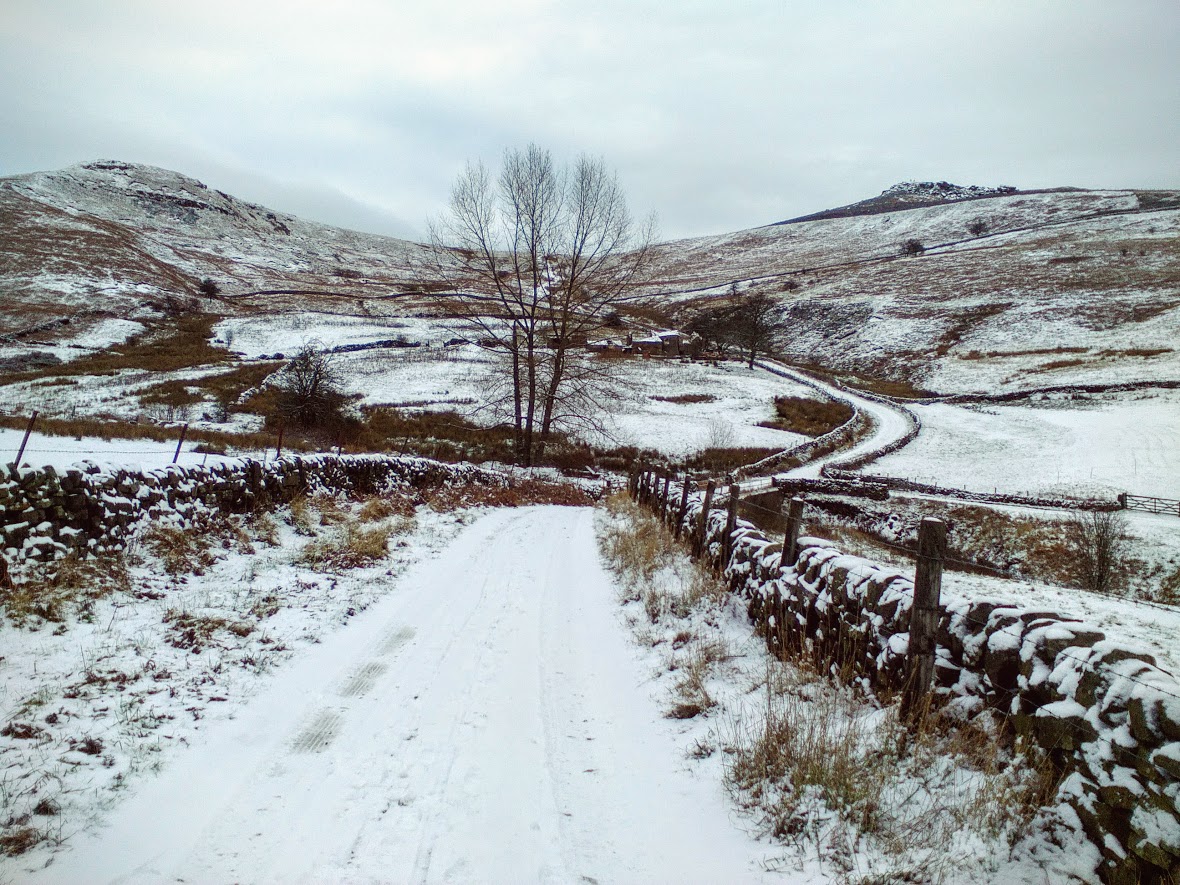 Most of the height has already been gained at this point and so the final climb up to Higger Tor is short but sweet. It's a good time to have the camera handy as there's some outstanding views on offer. My route at this point becomes a bit meandering as it includes a detour out to visit Carl Wark – an Iron Age hill fort – before heading back to Winyards Nick and Over Owler Tor. Further details on Carl Wark can be found in the links at the bottom of this post.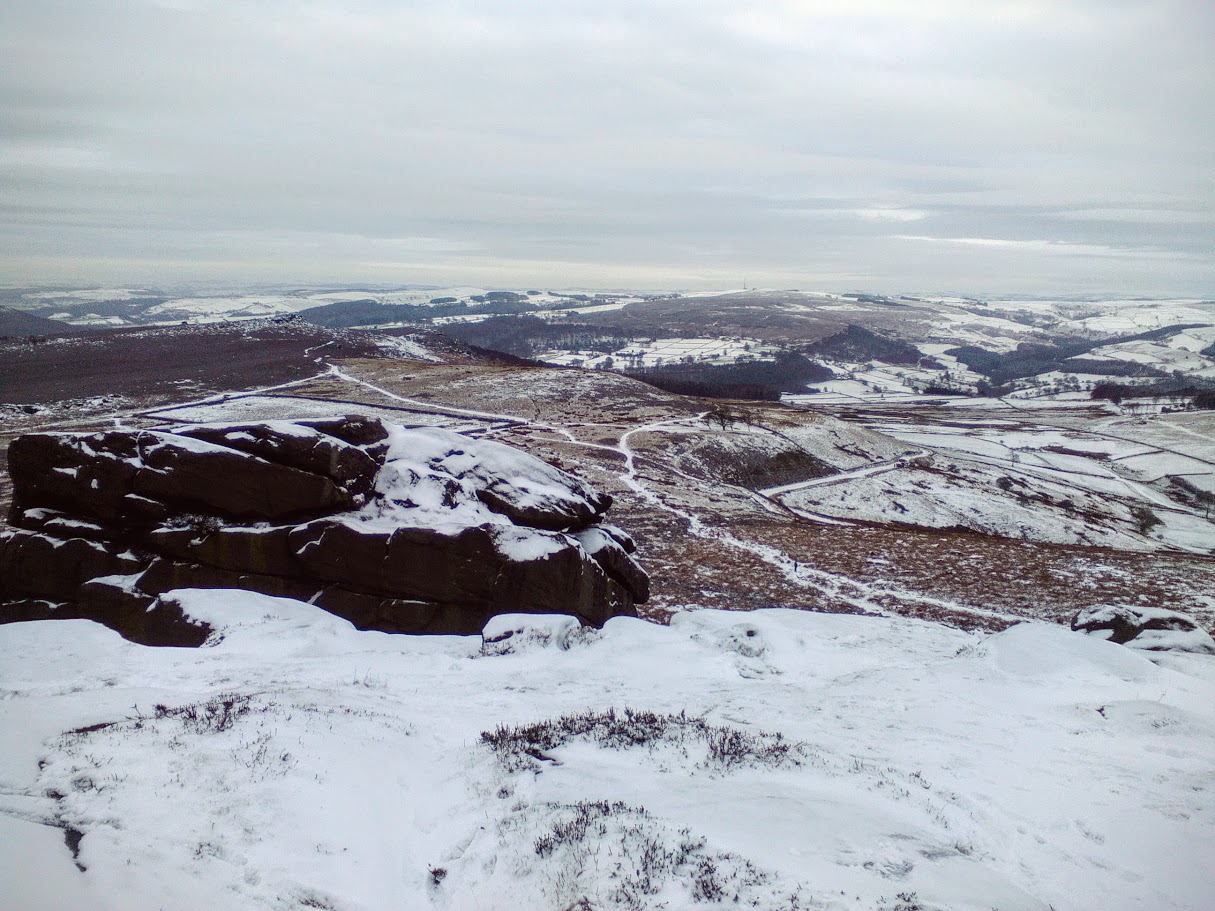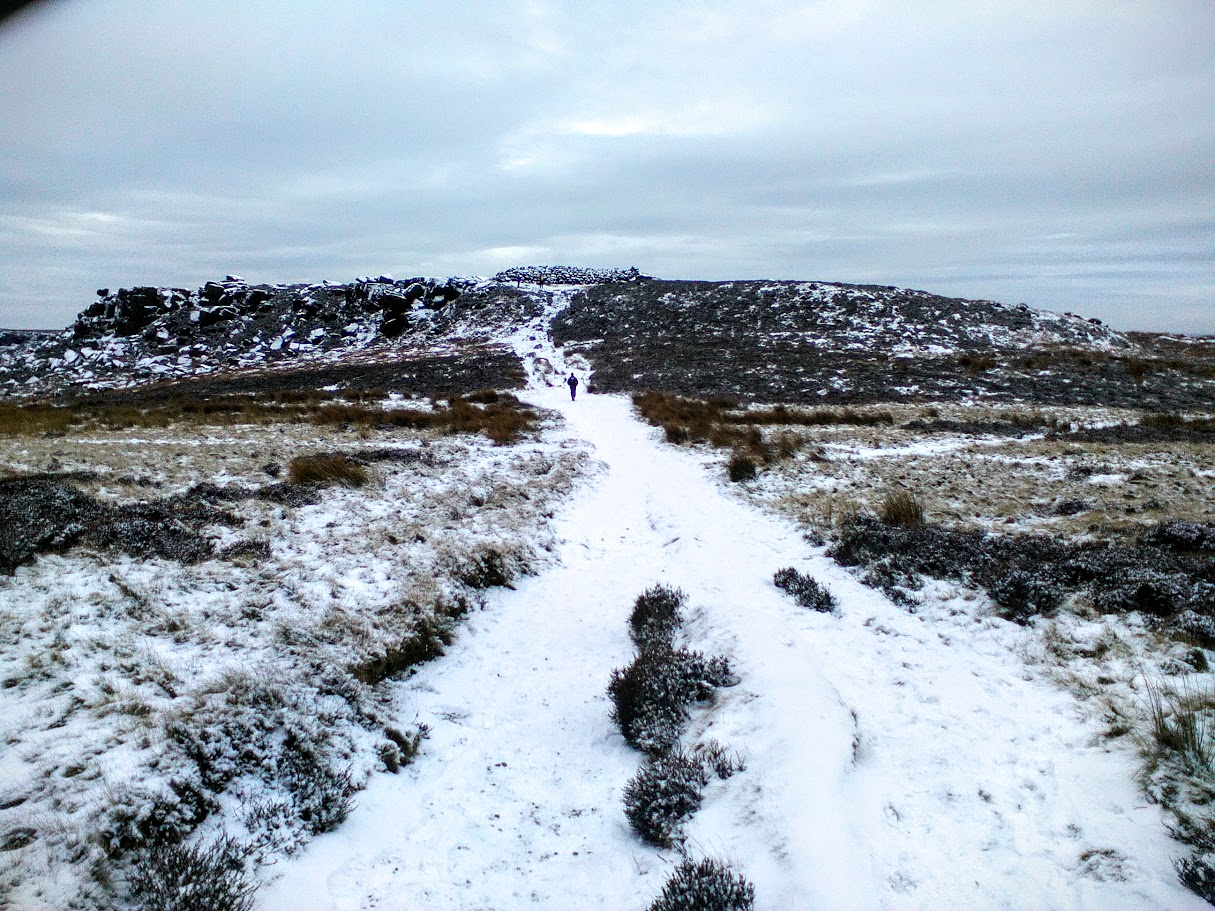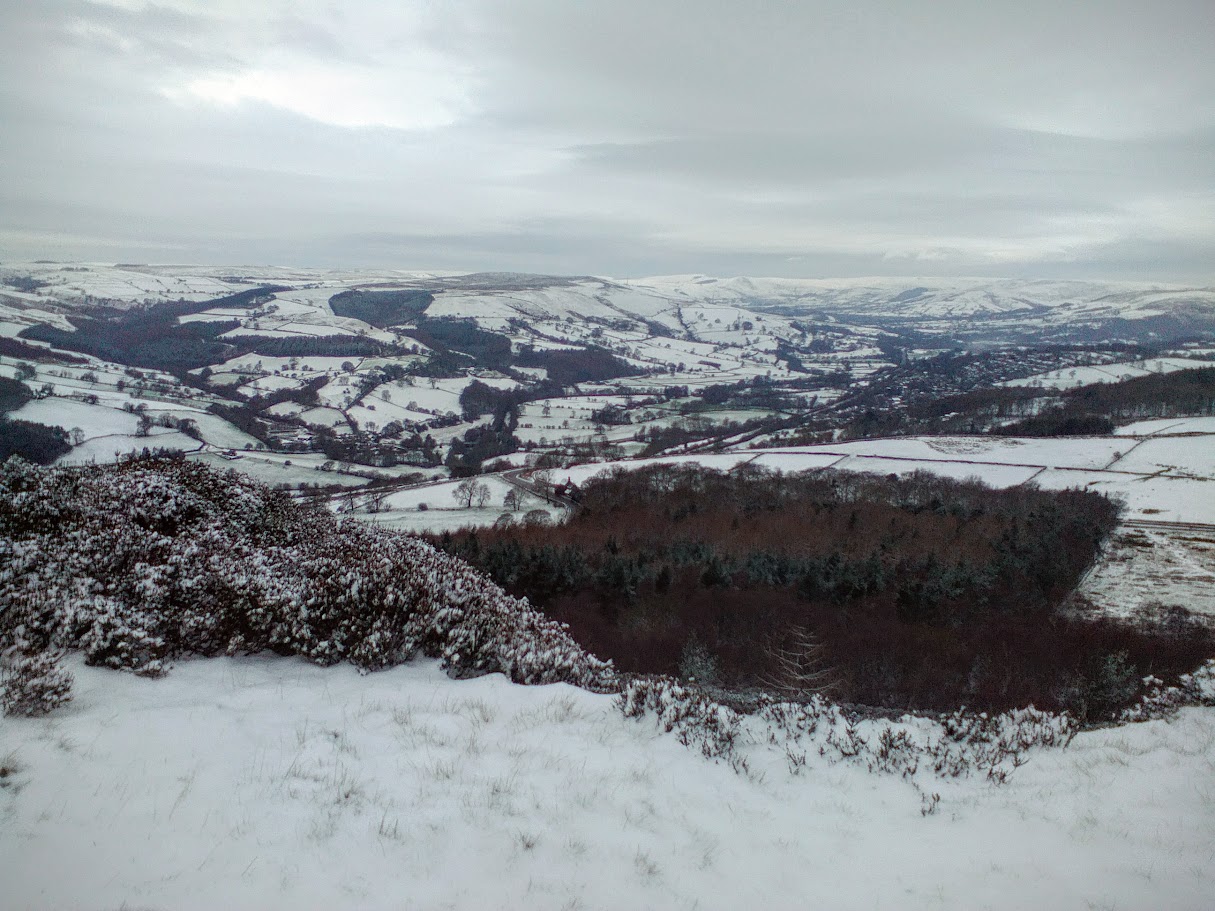 I journeyed back along Millstone Edge which looked out over some scenic woodland, before descending down the interesting paths around Padley Gorge. Eventually I arrived back at the B6521 road where I crossed and immediate ascended a very steep path heading up through woodland. The path eventually veered left and levelled out, leading me to the grounds of Longshaw Estate where I enjoyed a pleasant final walk back to the car park.
Walk Completed on 17th January, 2016. Total Distance: 13.28 miles.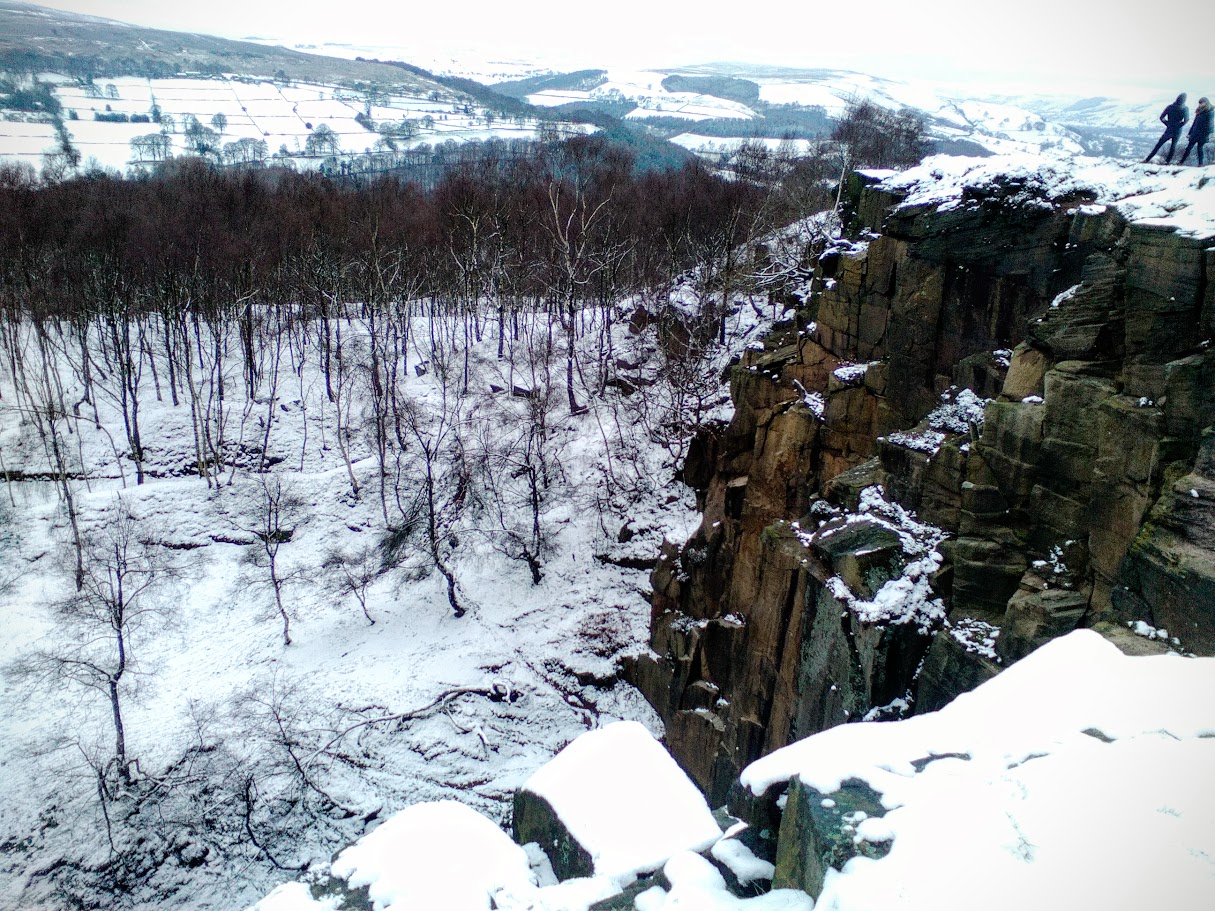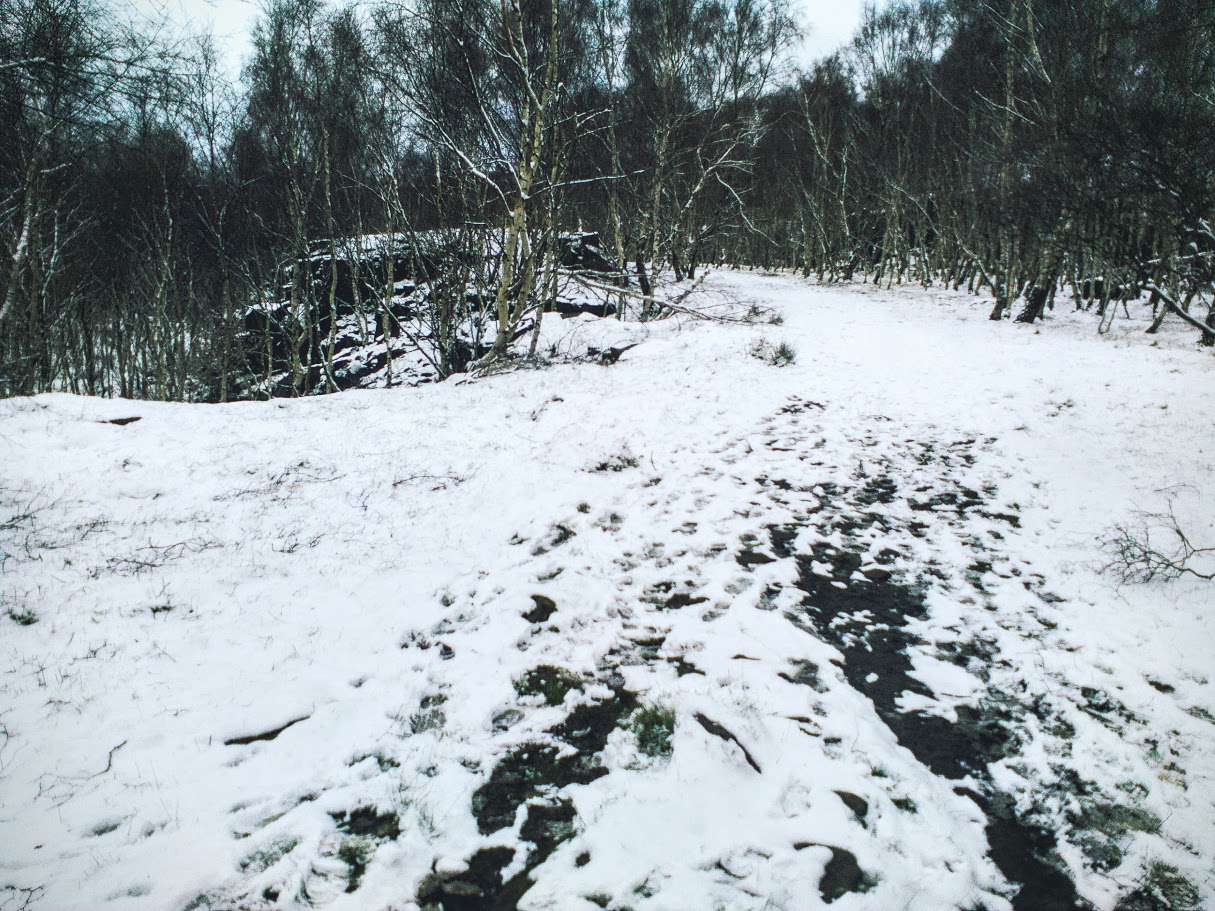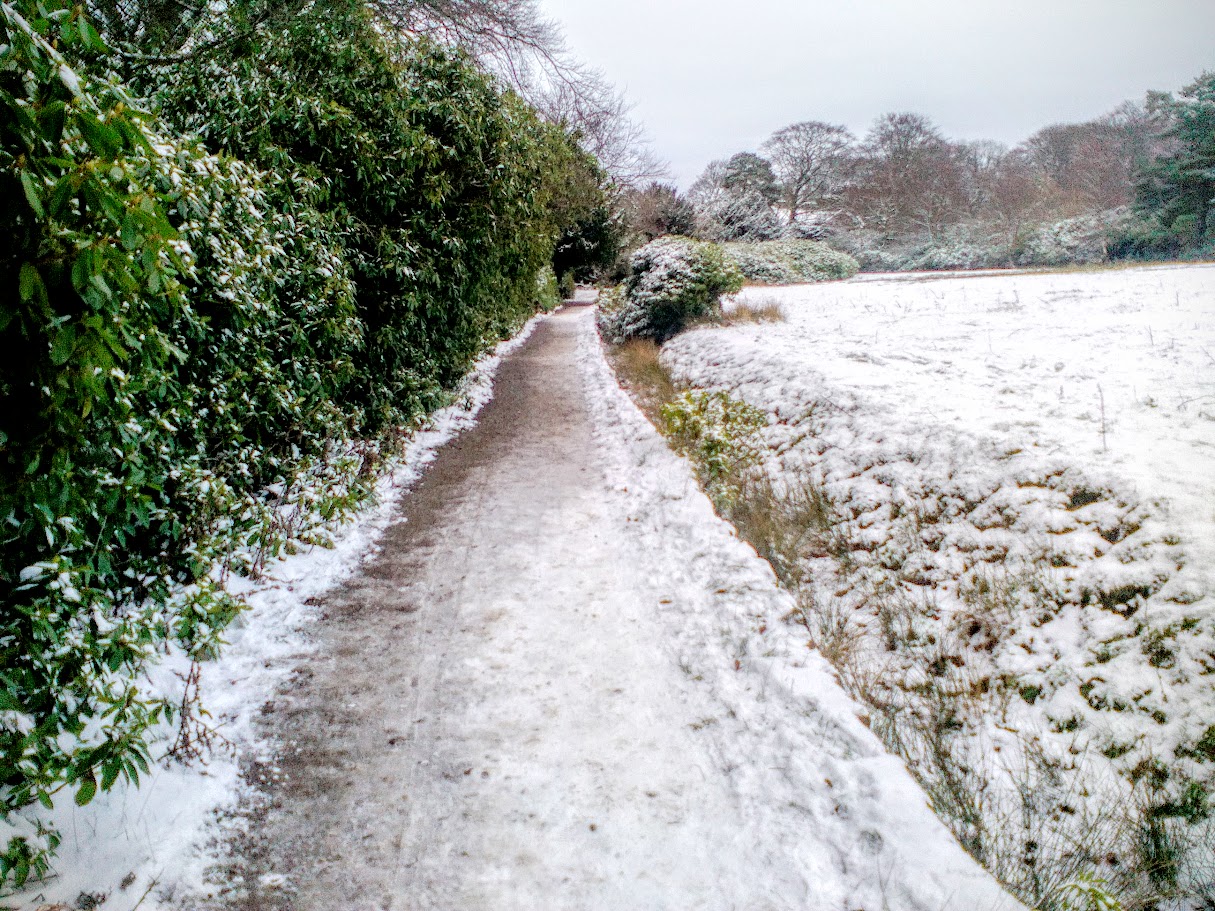 Overall, a nice workout with some great snowy scenery through areas I hadn't visited before.
Links
An article about Carl Wark from Andy Hemingways blog
Carl Wark – Wikipedia Article
Higger Tor – Wikipedia Article
Padley Gorge – Wikipedia Article
Stanage Edge – Wikipedia Article
The National Trusts page on The Longshaw Estate and Burbage
My Google photo album for the walk
Download the GPX file