The Belvoir Witches Challenge Walk
The Belvoir Witches Challenge Walk begins in Bottesford, Leicestershire, and takes in part of the Grantham Canal, Denton Reservoir, and Belvoir Castle. It's a circular walk and is an official route from the Long Distance Walkers Association website. I actually couldn't find much reference to it anywhere else on the web other than there, but it was local and at 22 miles, a challenging distance. The witches part refers to the three witches that resided in Bottesford in the 17th century. Of course, they weren't really witches but back in those days, being female, dabbling in herbal medicine, and having a pet cat didn't do much for ones longevity. The three were made up of mother and two daughters. The mother died in prison and the two daughters were hanged in Lincoln.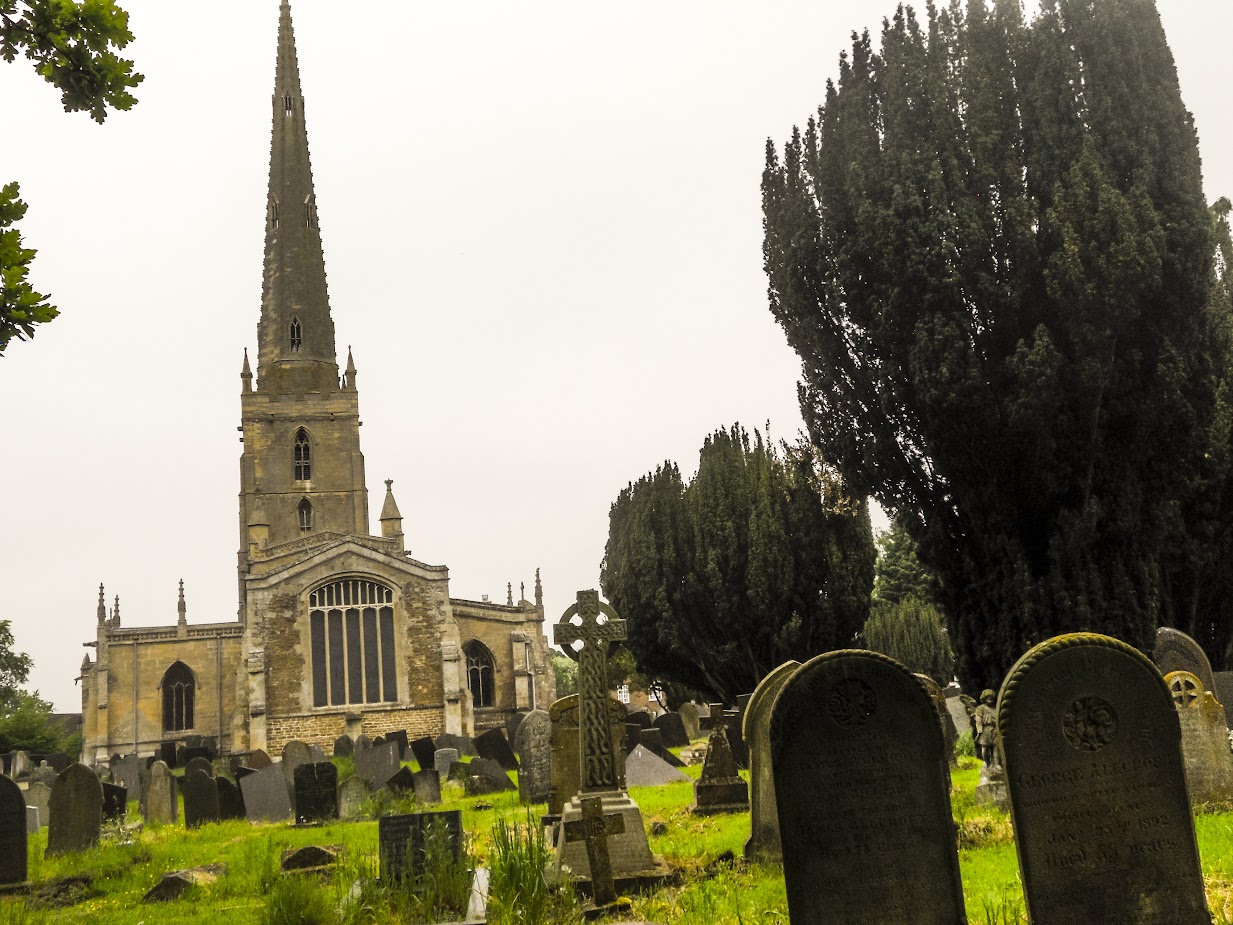 Beginning in Bottesford, the route initially heads south-east along bridle roads before crossing the extremely busy A52 and heading through the village of Muston, eventually arriving at the Grantham Canal. The canal was completed in 1797 and ran for 139 years before being officially closed in 1936. The Grantham Canal Society have been working towards its restoration and, currently, two stretches are navigable to small boats. Extensive improvements have also been made to the tow path during the restoration and is now accessible from most bridges that cross the canal. During my walk along this stretch, a small section had been closed off as they were in the process of restoring a couple of locks (14 and 15) on the Woolsthorpe flight. It was a pleasant walk and was quite some time before the route veered off away from the canal and up towards Belvoir castle. I noticed that an alternative path runs parallel to the towpath in a wooded area but I decided to stay by the canal for better photo opportunities.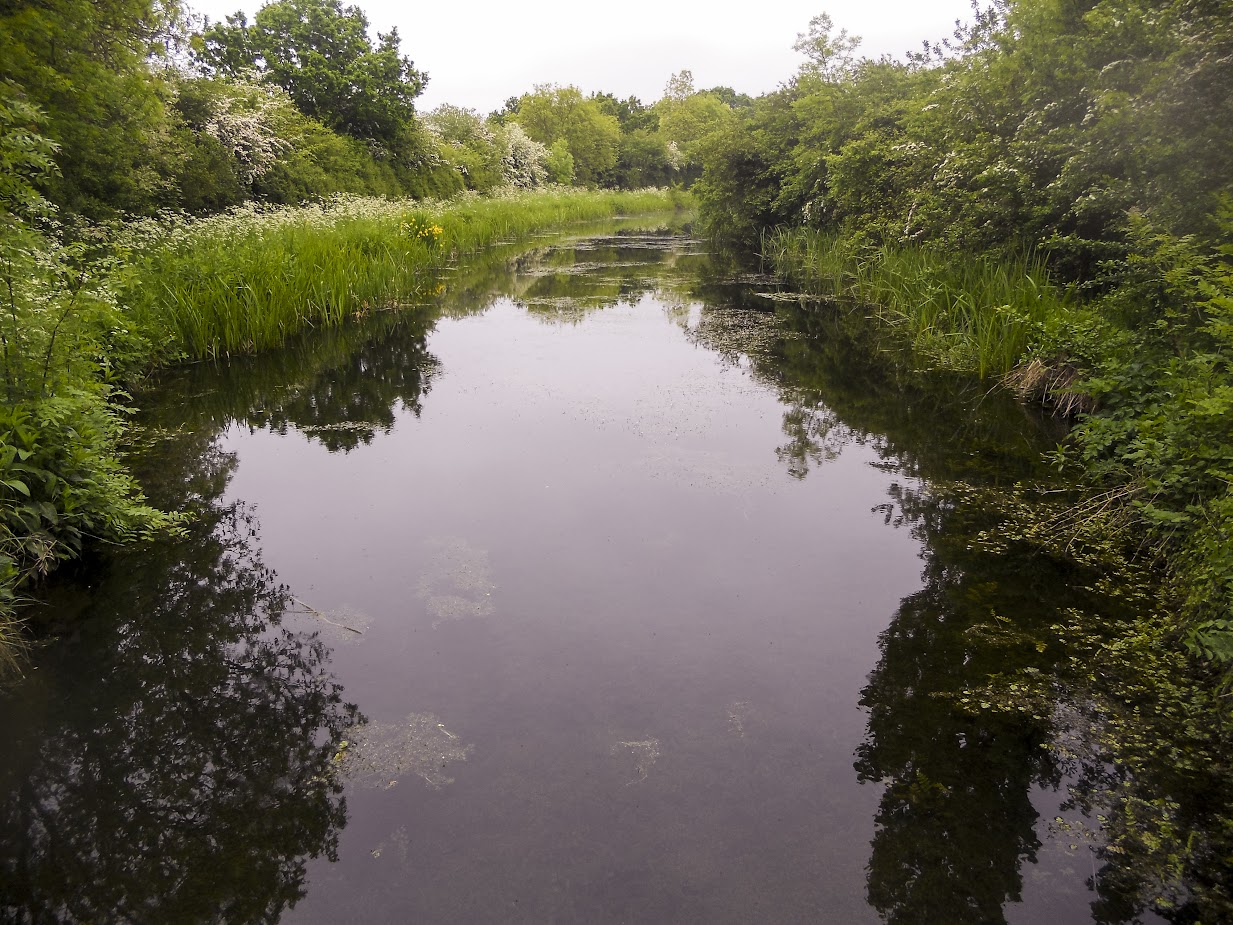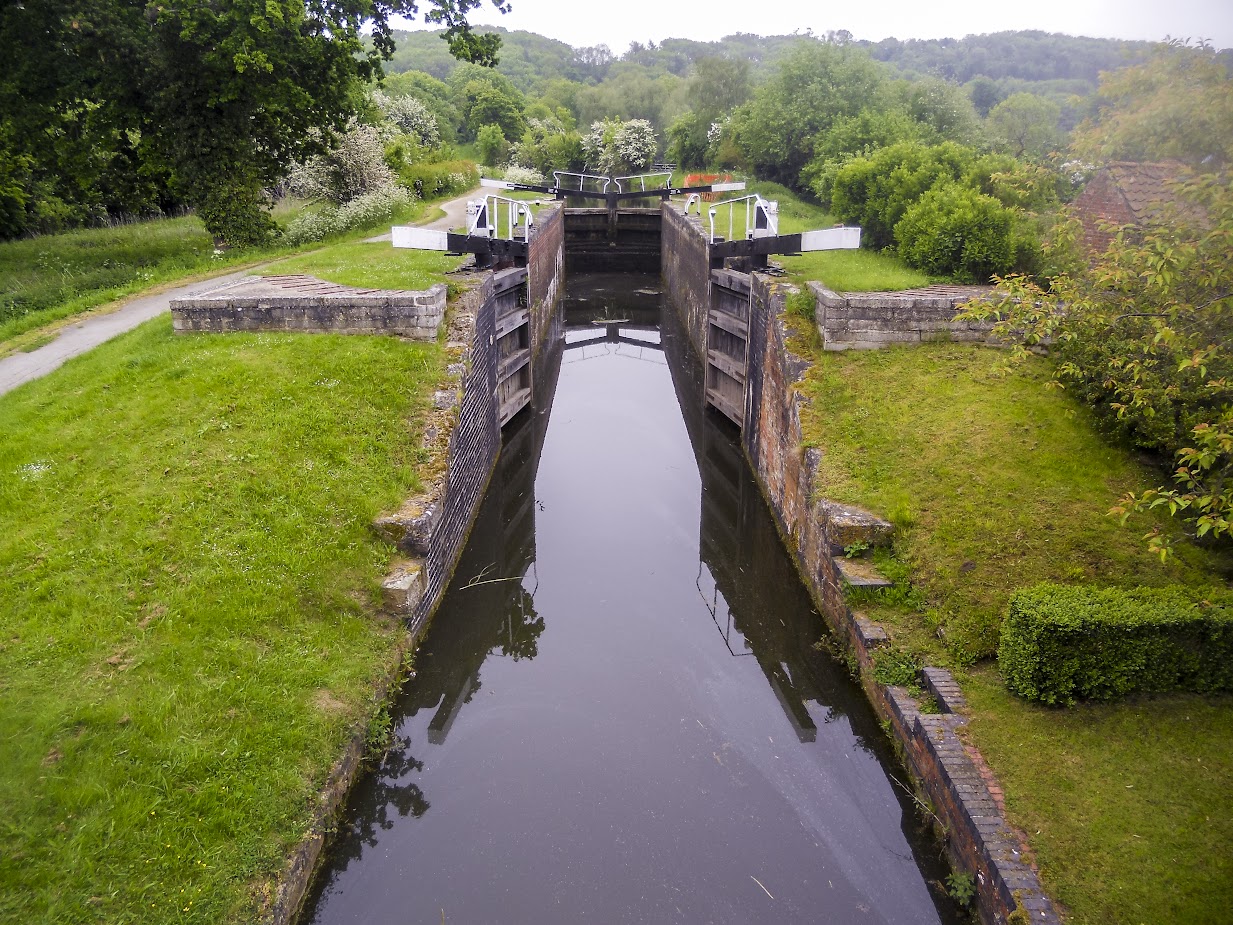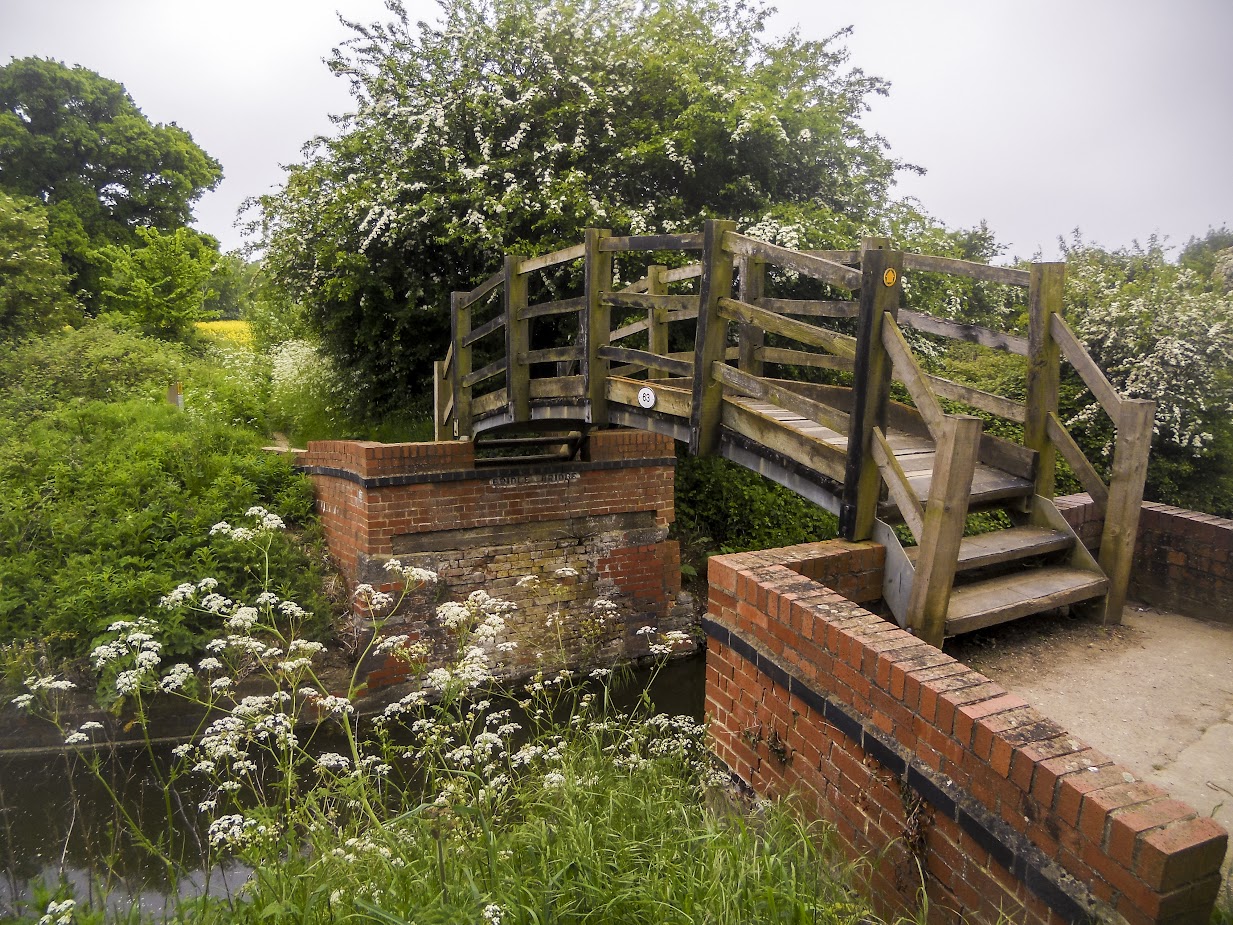 Once at Harlaxton bridge, I crossed over the canal and headed back west across fields until I arrived at Denton reservoir, one of two reservoirs built to feed the Grantham canal – the other being around three miles away at Knipton. I followed the reservoir around and eventually arrived at the village of Denton itself. I walked for a short distance along Harston Road before turning right onto a track called The Drift Road according to Google or Sewstern Lane according to Ordnance Survey. The short section of track also forms part of the long distance footpath, The Viking Way. The track eventually emerges onto Cliff road which I walked along for a little while before turning left into Fanny's Wood (snigger), and down a cow field – which I braved despite my irrational fear of being trampled to death by a herd of angry cows – until I arrived at the small and pleasant village of Woolsthorpe-by-Belvoir, designated a conservation area in 1997.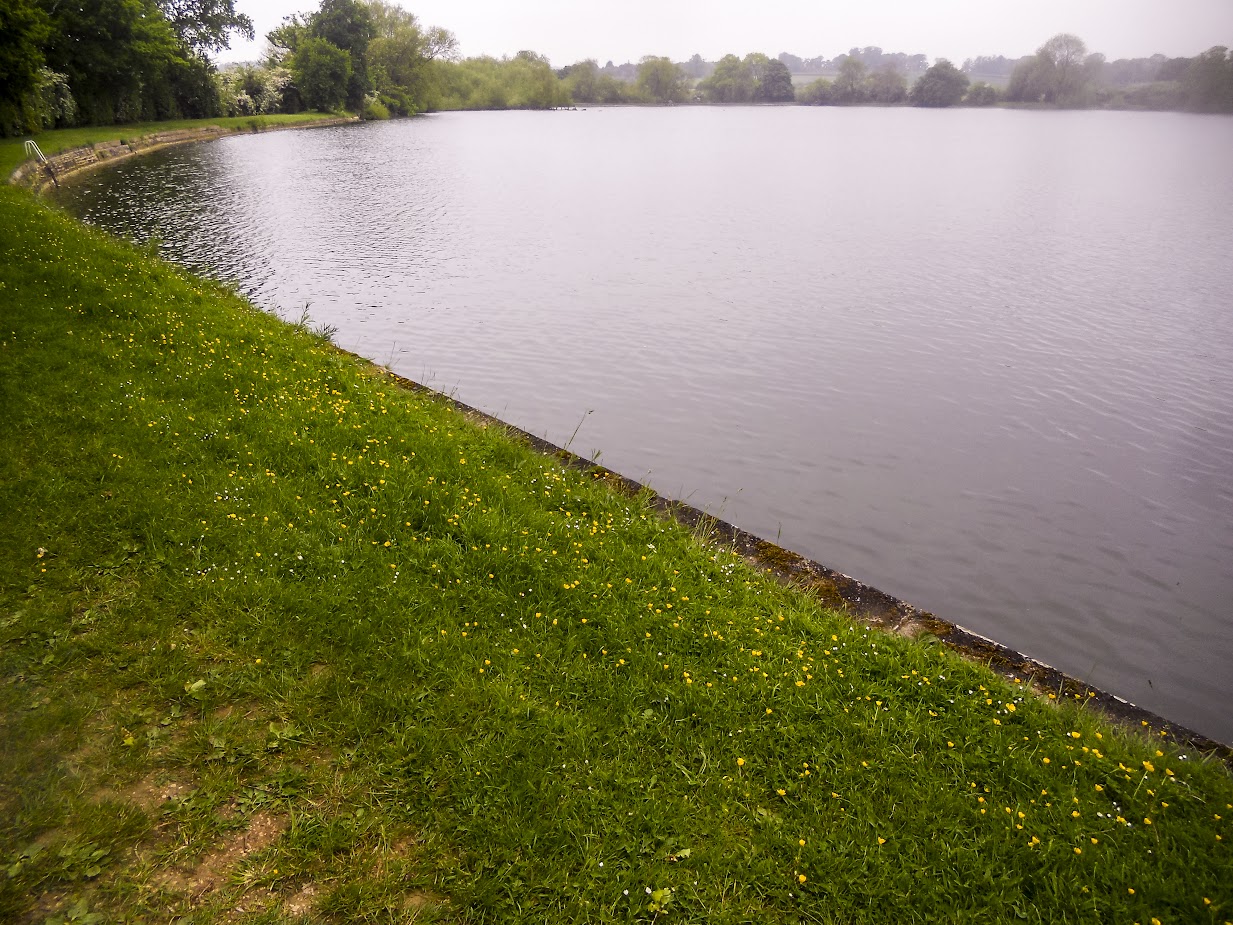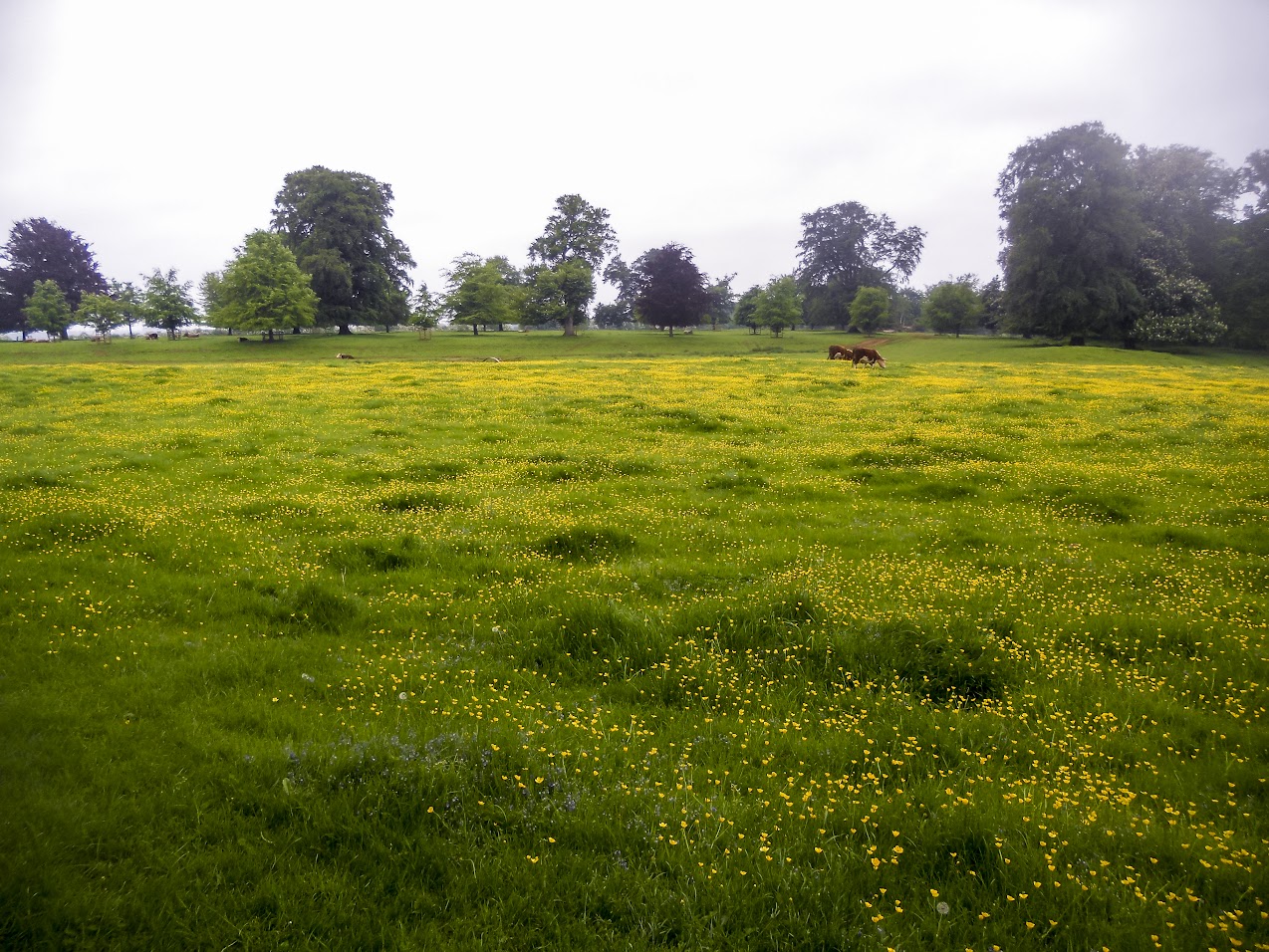 From the village, I headed up Belvoir Lane to its end, and accessed a footpath that crossed a couple of sheep fields and gradually ascended towards Belvoir Castle which was clearly visible now in front of me. This part of the route makes use of the Jubilee Way long distance footpath and is clearly marked as such on the Ordnance Survey maps. The path veers to the right and onto a road that appears to have no name according to the maps I looked at. I followed this road southwards and past the entrance of Belvoir Castle.
Belvoir, according to anyone you ask, is pronounced 'beever', but just because everyone does it, it doesn't mean it's right. The name actually came from the Normans after invading and means 'beautiful view'. Unsurprisingly, the French pronounce Belvoir (bel-voir) correctly as it's their word. At the time though, the highly unsophisticated native Anglo-Saxon population were unable to pronounce such a complicated word and so they preferred to call it Beever Castle. As most people have now advanced in their sophistication and knowledge since Anglo-Saxon times (excluding people who've appeared on the Jeremy Kyle show), there's no reason not to call it Belvoir Castle.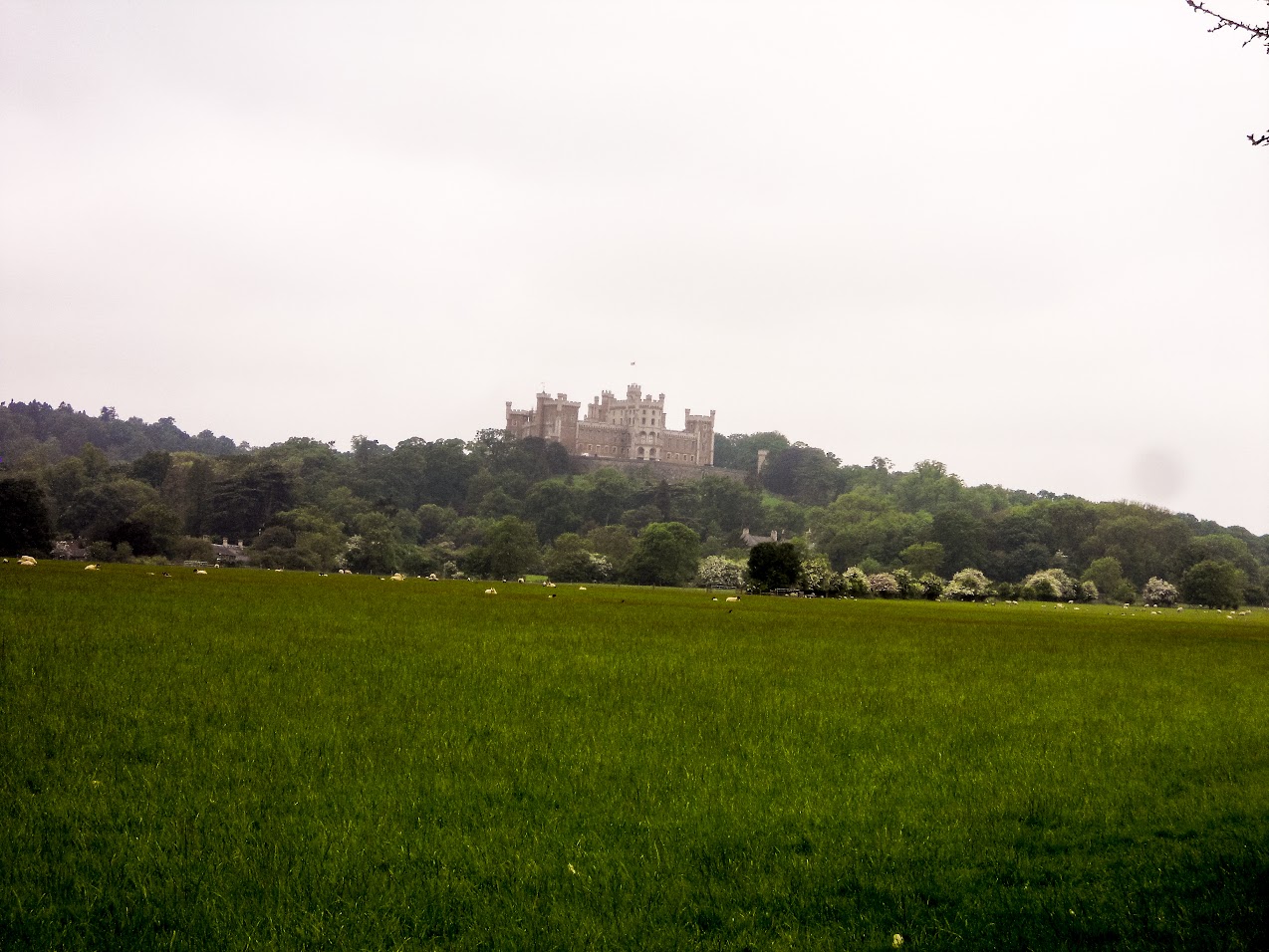 You could arguably claim that Belvoir Castle is not even a castle as it's actually the fourth building to have stood on the site since Norman times, and wasn't even built until the early 1800's. I'd call it a stately home that was built to resemble a castle. I would have still been interested in having a closer look, but not quite interested enough to pay the £15 entrance fee.
Not to worry, onwards with the journey I went, following the unnamed road for a little longer before taking a right and following the Jubilee Way footpath along the top edge of Terrace Hills, where I encountered a little monument with the following plaque on it: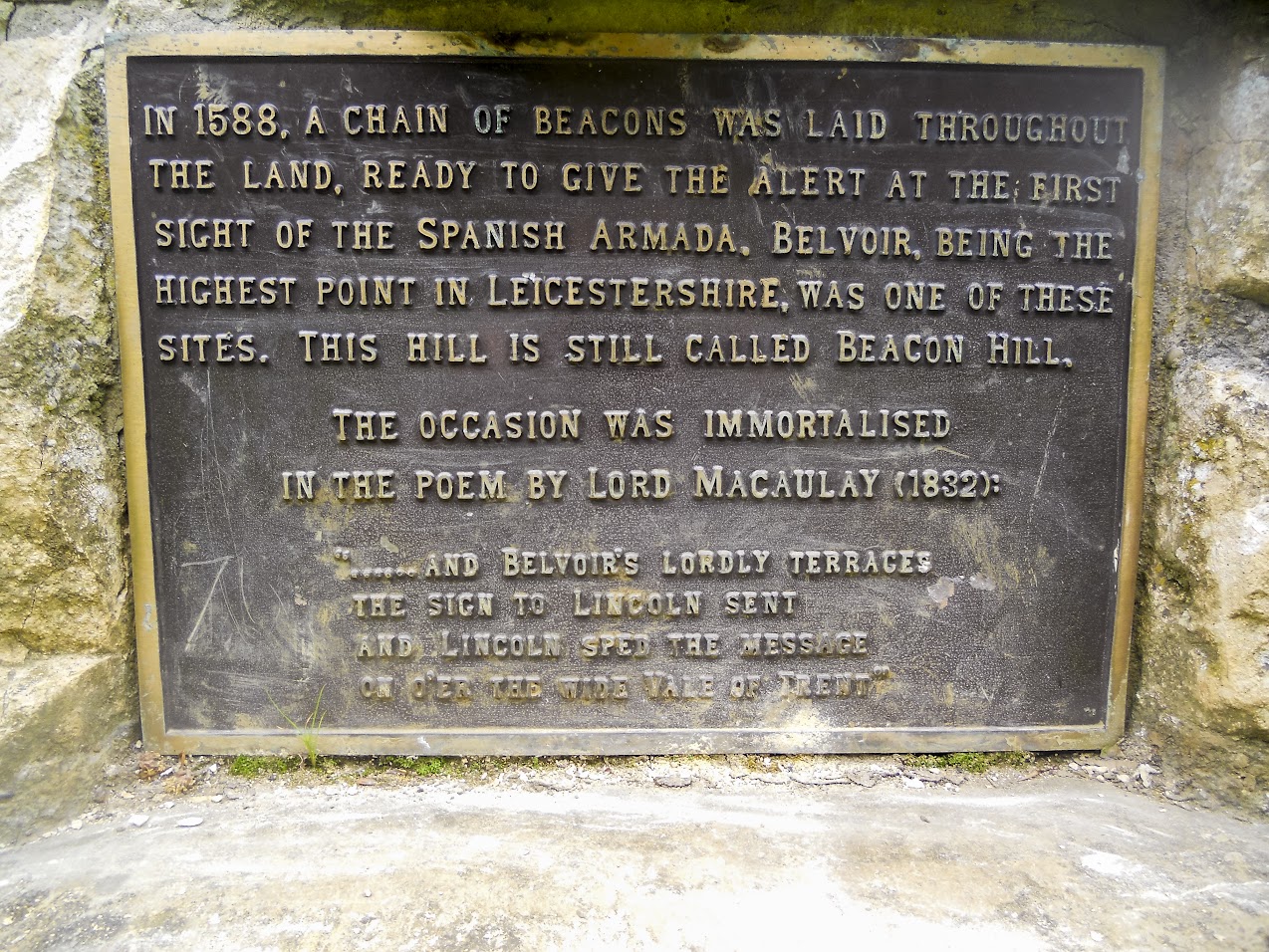 I tried doing a little research on Google when writing this post, however couldn't find a thing about it other than it's called the Armada Beacon Memorial. The plaque states that its the highest point in Leicestershire but this is not correct. I make it about 150 metres, so this is quite a bit smaller than Bardon Hill (278m) and another, much more well known Beacon Hill near Bradgate Country Park (248m). Anyway….
I continued past Old Park Wood and Barkstone Wood before taking a right turn and descending the hill into Plungar Wood. It's now pretty much a straight line through and out of the woods, down Highgate Lane, past the village of Plungar, and back to Grantham Canal. At this point, my feet, ankles, and left hip were feeling the effects of the long walk but luckily I was on the last leg of the journey. This section of the canal seemed to be quite popular with Swans, and I walked past a few on the path as they hissed at me, taking me as a possible threat to the cygnets. Another few miles and I was back at Bottesford Wharf where I left Grantham Canal and made the journey back to Bottesford train station where I'd parked the car.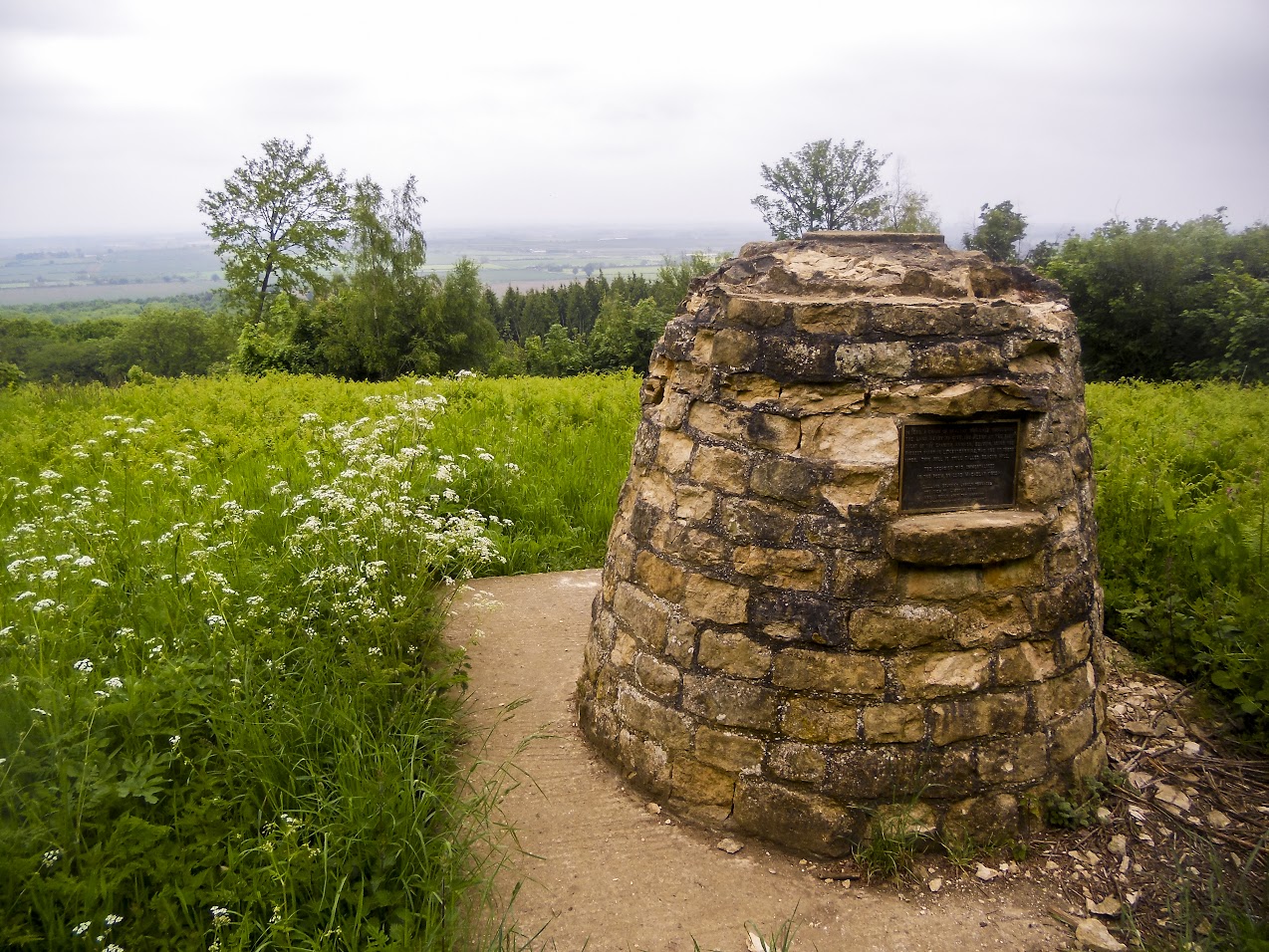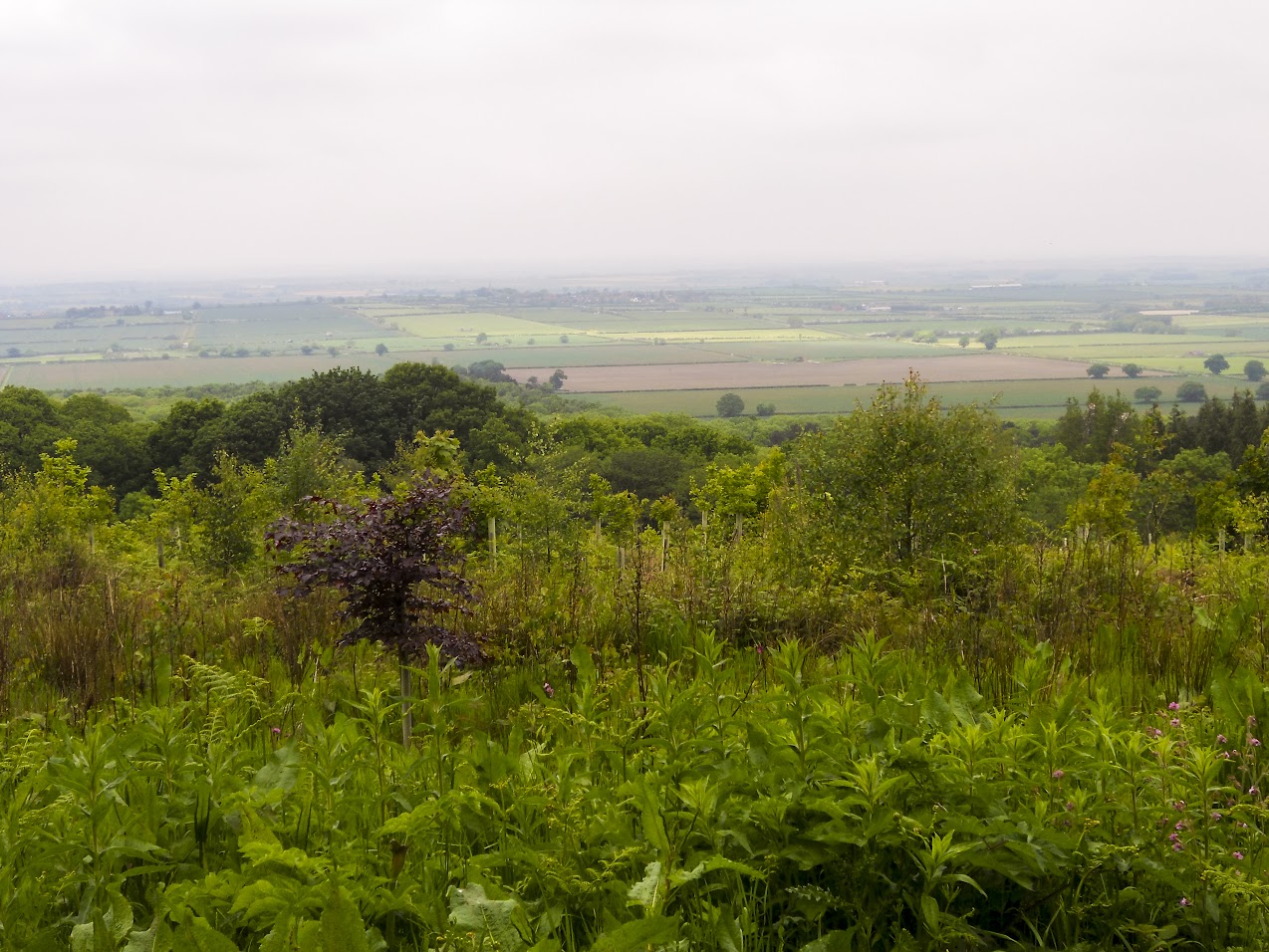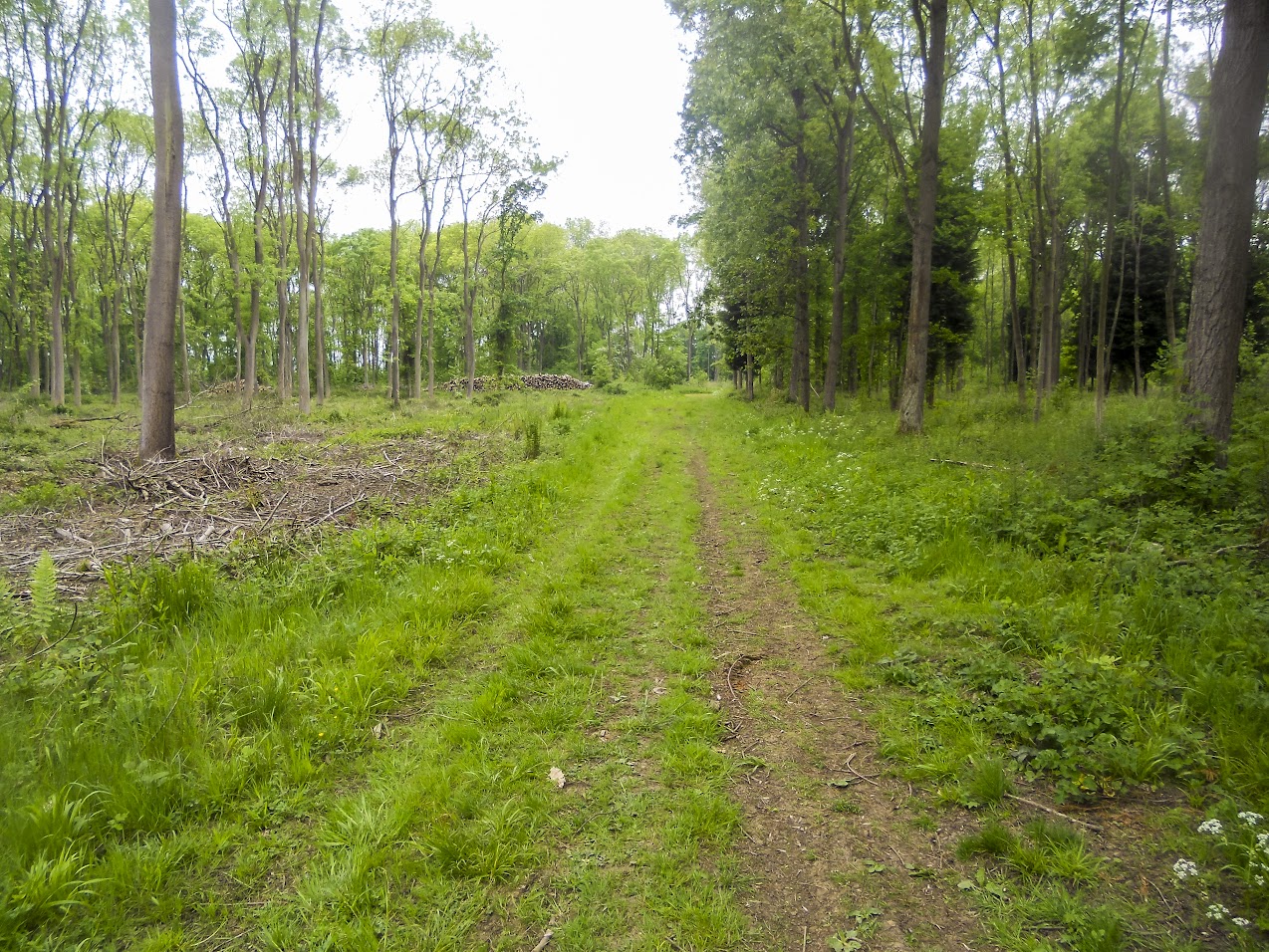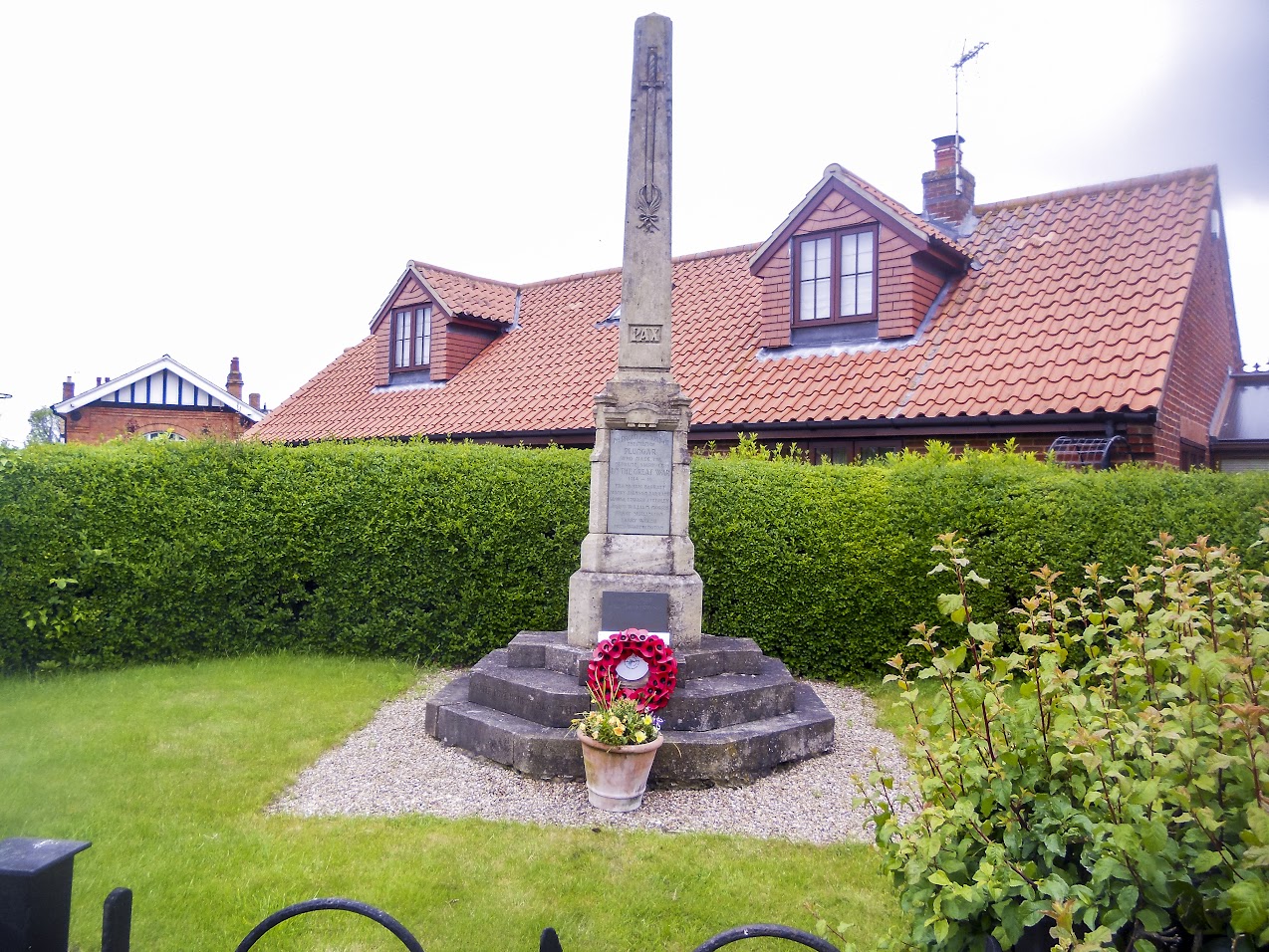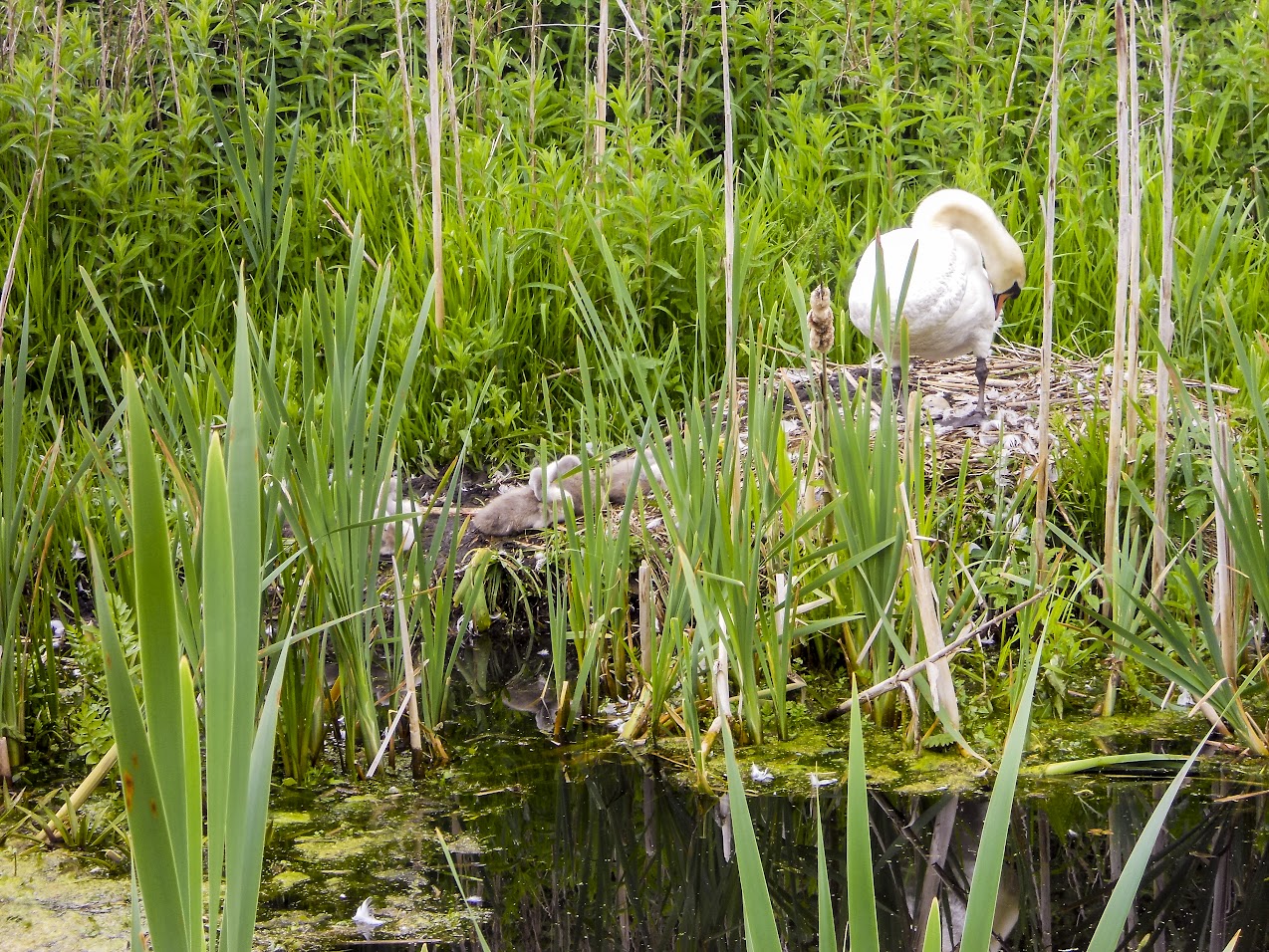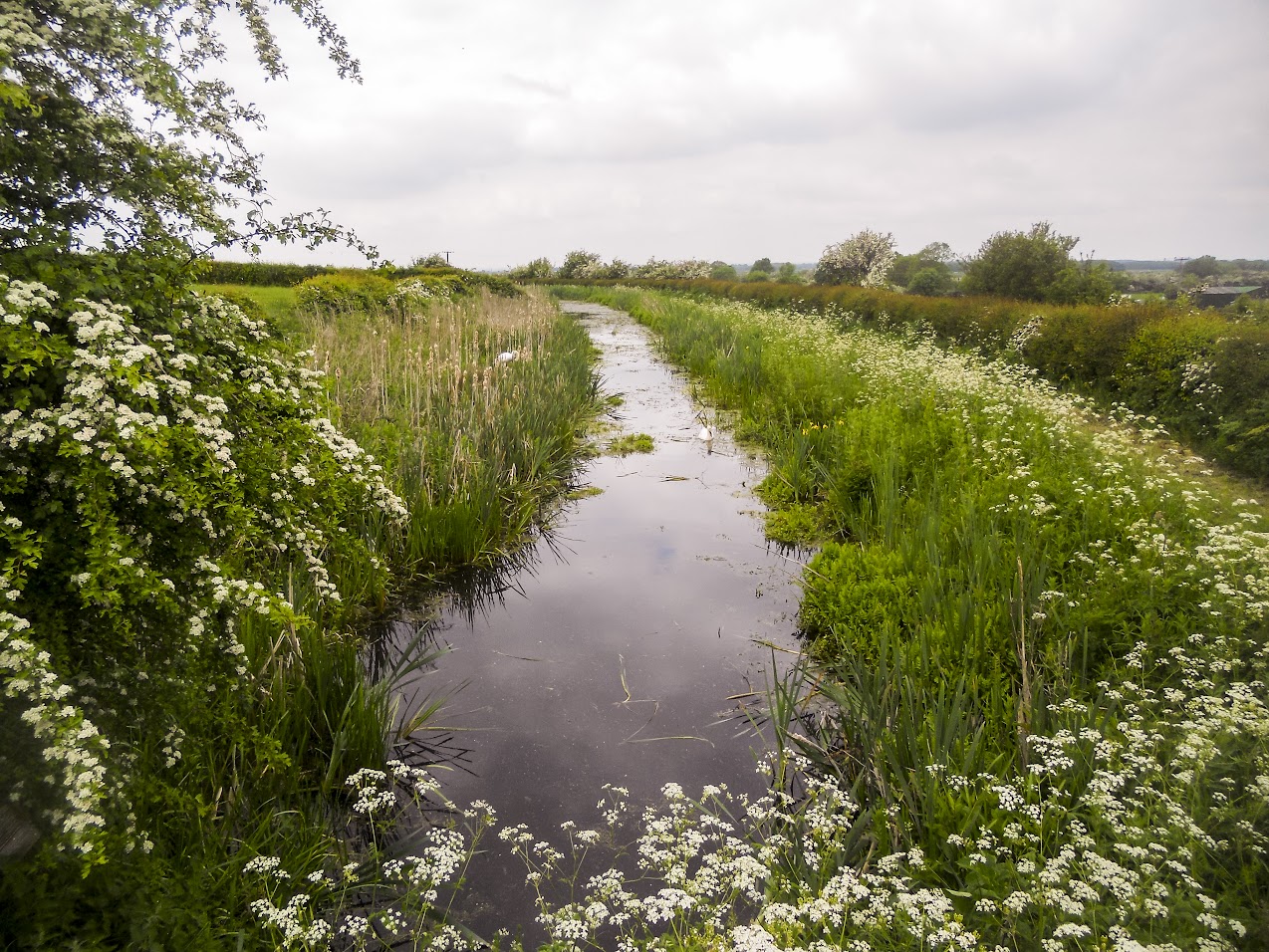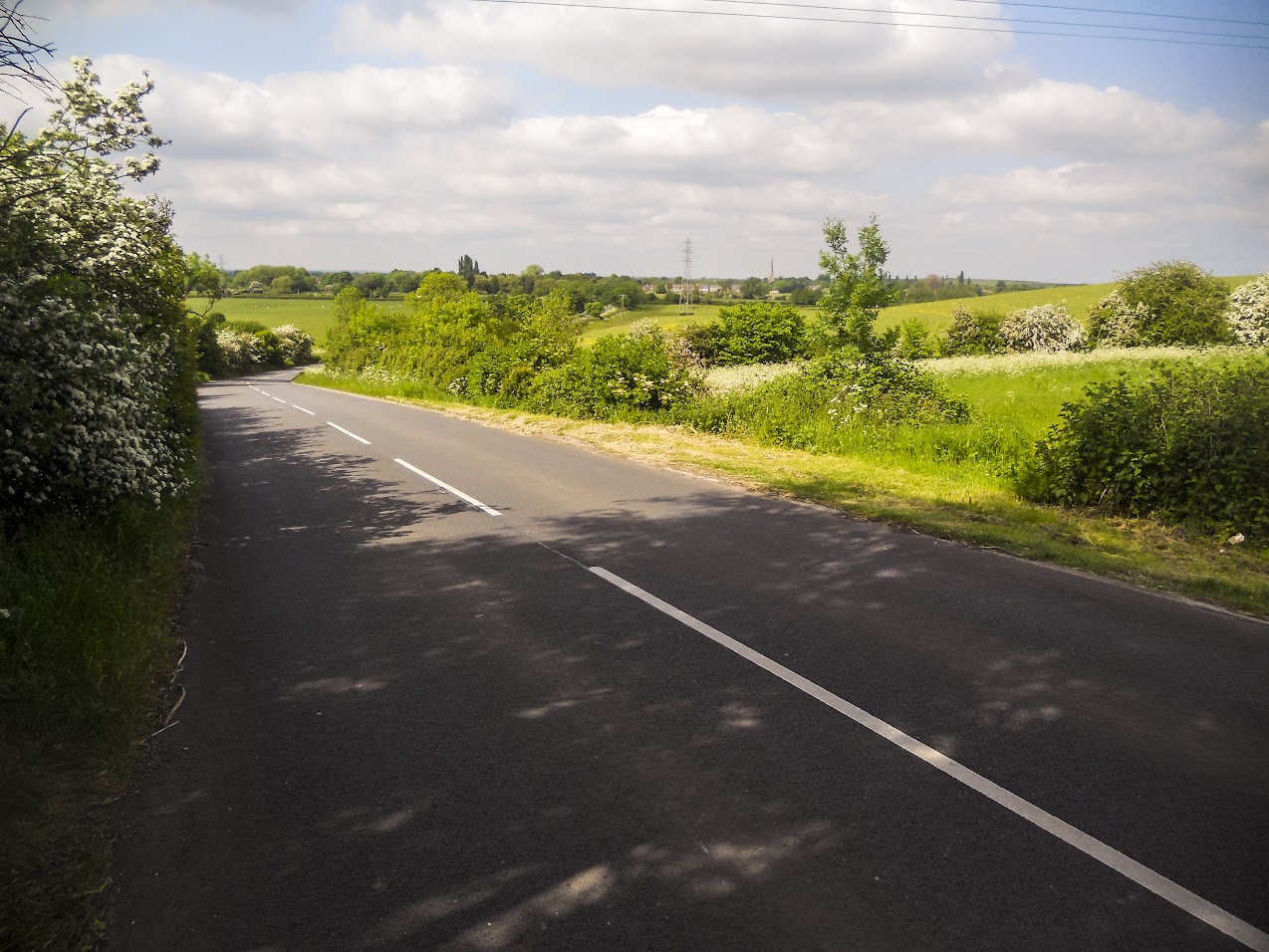 Walk Completed on 29th May 2016. Total Distance: 22 miles.
Interactive map of the full route:

To see this map cookies and javascript must be enabled. If you are still having trouble after having checked both of these please contact us using the link at the top of the page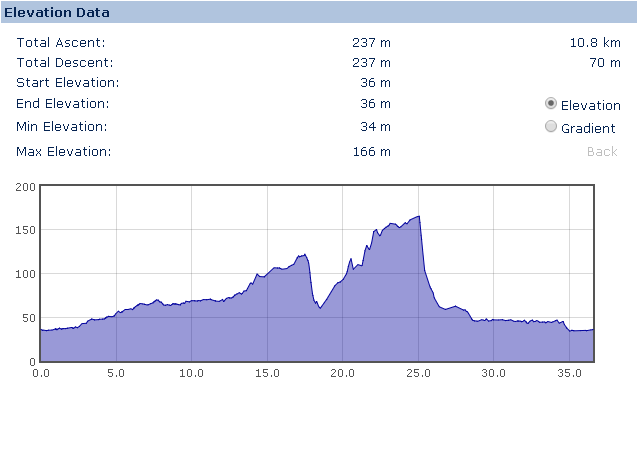 A few relevant links for further reading:
The official site for the Grantham Canal Society
The official site of Belvoir Castle
The Witches of Belvoir – Wikipedia Page
Belvoir Castle – Wikipedia Page
Grantham Canal – Wikipedia Page
Vale of Belvoir – Wikipedia Page
The original walk on the Long Distance Walkers Association website
My Google Photos album for the walk
My Flickr album for the walk
The GPX file for the route