Pendle Hill – A Short Walk
As me and the kids were heading to Lancashire to visit relatives, I thought it was the perfect opportunity to squeeze in another hill walk – especially as they were still on a high from the Pen yr Ole Wen walk two days earlier. The hill I had in mind was one of my favourites, Pendle Hill. It's an extremely prominent landmark and has much history to it, and was less than a half hour drive from our final destination.
In order to make good time, we ascended up the main path from the village of Barley via part of the Pendle Way long distance footpath. The route is clearly signposted and there's little chance of getting lost, and within 15 minutes of walking, the bottom of the hill was in sight.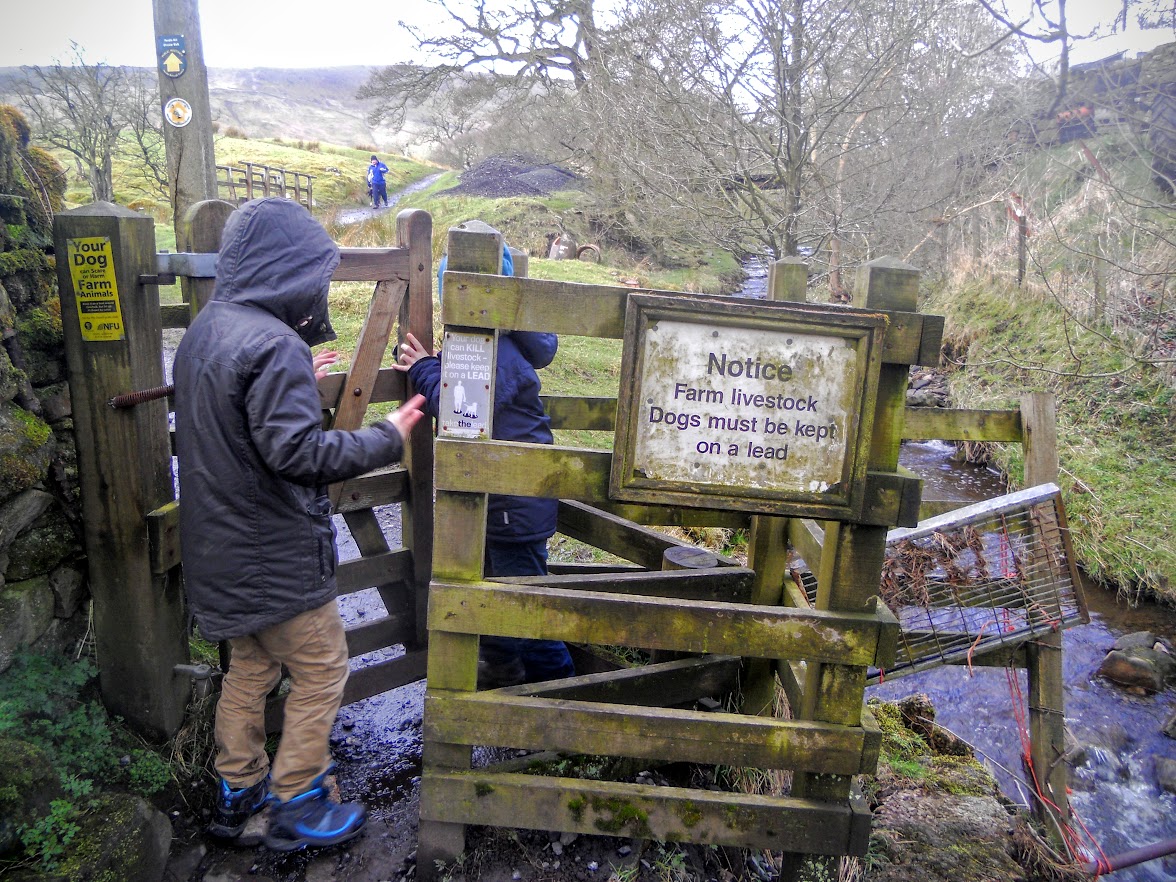 Pendle Hill does have some interesting history behind it. Apparently, way back in the 13th century, it was called Pennul, or Penhul; a combination of the cumbric word 'pen', meaning hill, and the old English 'hyll', also meaning hill. Over time, Penhul became Pendle. Taking this into account, I guess then that the true meaning of Pendle Hill is actually 'hill hill hill'.
The most famous piece of history associated with Pendle Hill and surrounding area, is the Pendle Witch trial of the 17th century. There's far too much for me to write here about it, but Wikipedia do have a decent article should you be interested.  On the 400th anniversary of the trials in 2012, the date 1612 was marked on the side of Pendle Hill (see photo below).
Pendle Hill is also well known in the Quaker community. George Fox – one of the founders of the Religious Society of Friends (aka Quakers) – wrote in his autobiography:
As we travelled, we came near a very great hill, called Pendle Hill, and I was moved of the Lord to go up to the top of it; which I did with difficulty, it was so very steep and high. When I was come to the top, I saw the sea bordering upon Lancashire. From the top of this hill the Lord let me see in what places he had a great people to be gathered.
A Quaker study, retreat and conference center in Wallingford, Pennsylvania has actually been named the 'Pendle Hill Quaker Center for Study and Contemplation' after this event.
It's a bit of a tradition in the area to walk up Pendle Hill at night on Halloween, and I did this myself many years ago. Maybe I'll do it again some day! A Halloween special of the crap TV programme 'Most Haunted' was filmed on the hill, where the presenter claims it was the shows scariest ever episode – which isn't saying much really. If you really want to watch it, then here's a handy YouTube video:
Anyway, back to the walk. We ascended the hill via the main path which, although steep, was fairly easy going with a decent path laid. No danger of muddy feet regardless of the weather! After much huffing and puffing, we reached the top – and were welcomed by an extremely chilly wind that surprised us and almost blew us off our feet.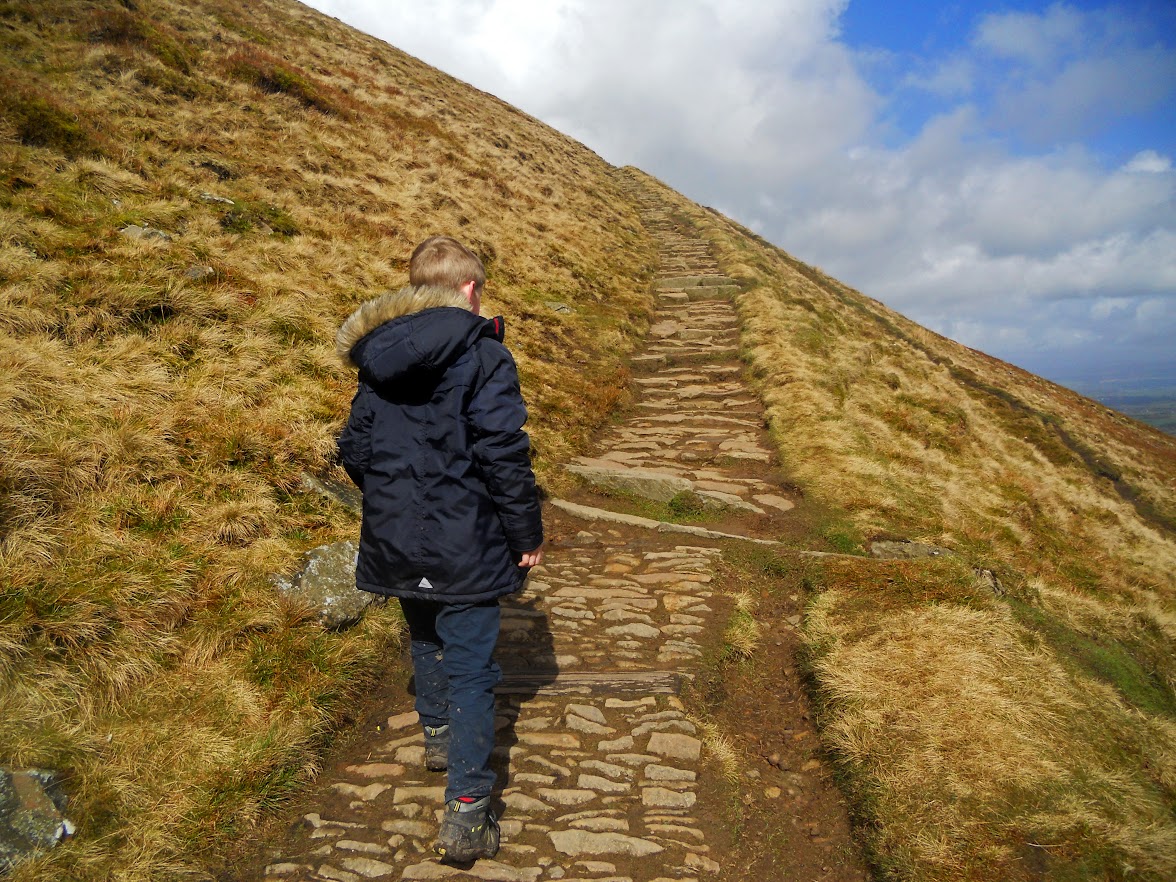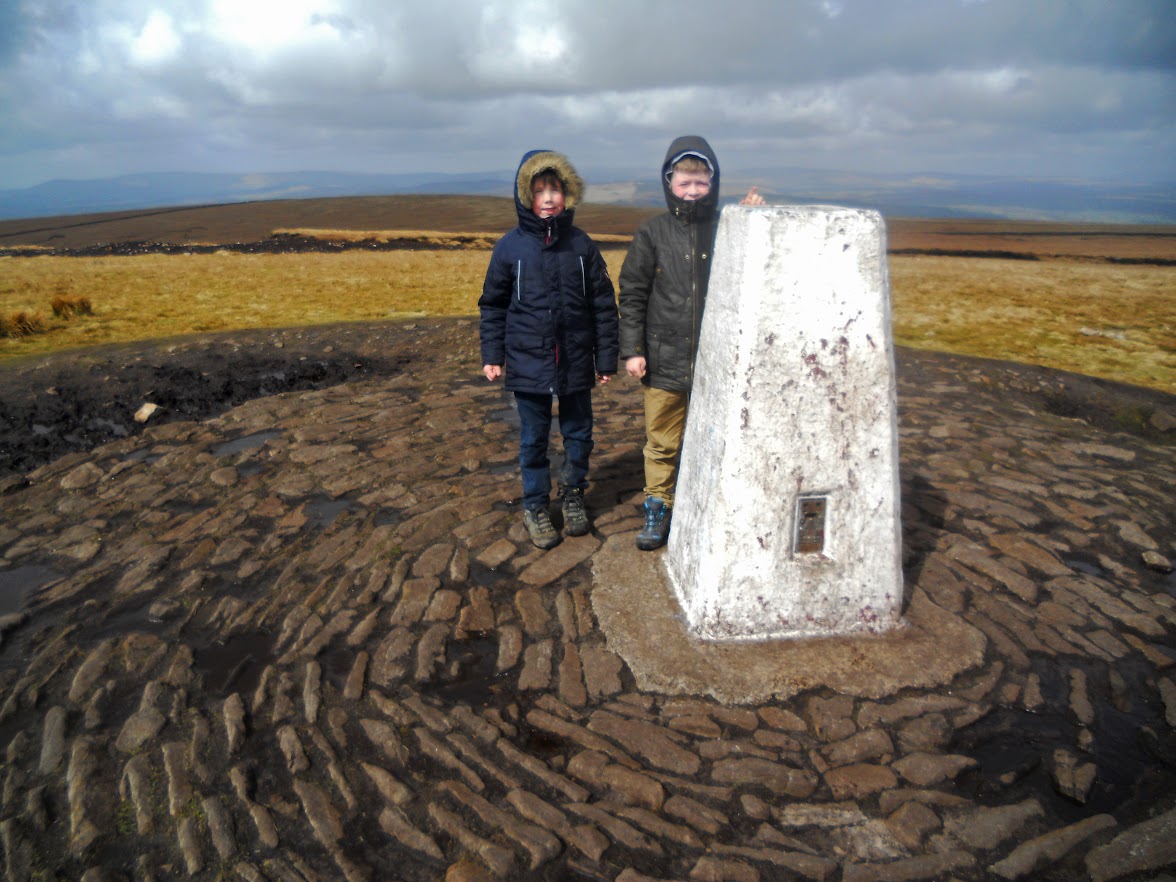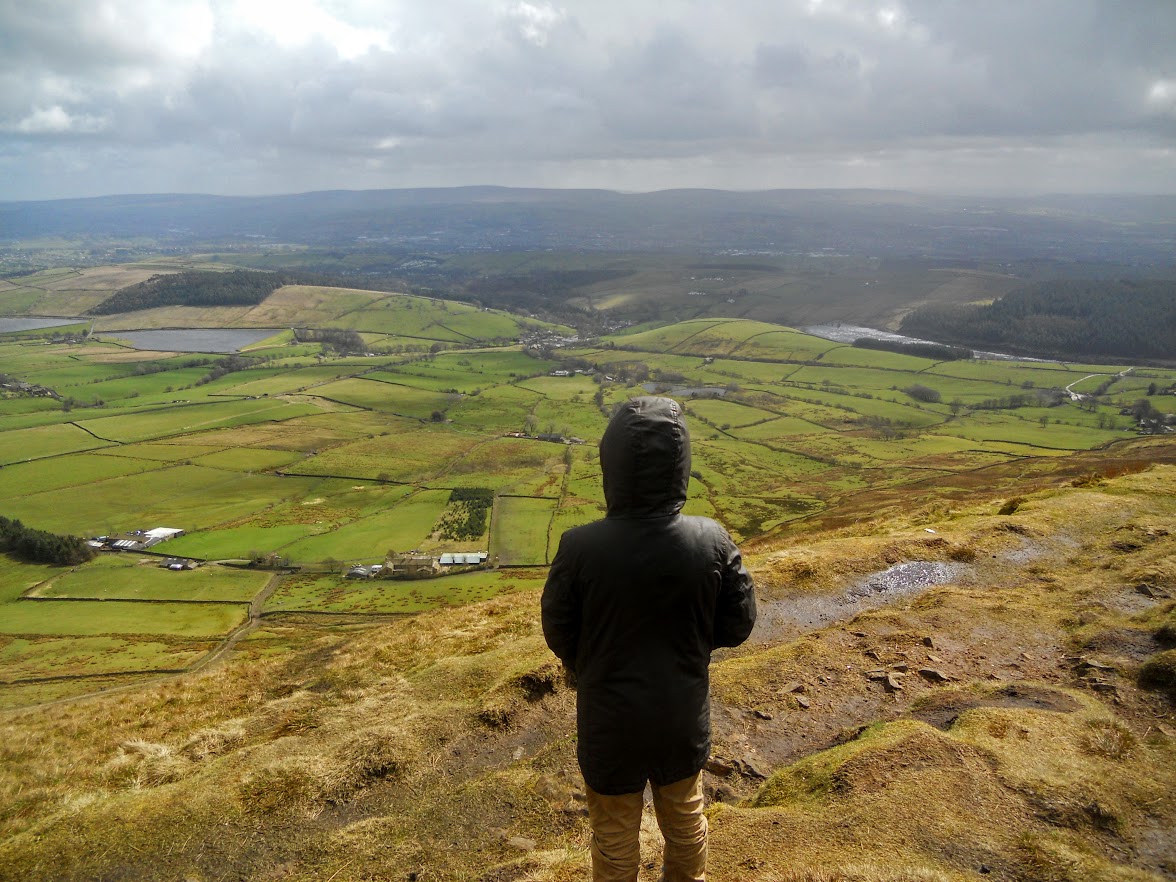 The views from the top on a clear day are fantastic, with the most attractive probably being the one looking out towards Barley and overlooking Lower Black Moss reservoir and Lower Ogden reservoir, along with Fell Wood and Aitken Wood. On a particularly clear day, looking in a different direction, you can make out all three of the Yorkshire Three Peaks: Penyghent, Whernside, and Ingleborough. Unfortunately it wasn't quite that clear on this day, and the far distance faded into mist.
We didn't hang around too long on top and headed back downhill where we were shielded from the wind. Due to the hard surface of the path, the steep walk downhill can cause a bit of pain if, like me, you don't have particularly good knees! We made good time and managed to get back to the car by 1.30pm, and in plenty of time to make our afternoon visit to relatives.
Walk Completed on 6th April, 2016. Total Distance: 3.76 miles.
Further Reading and Useful Links
Pendle Hill – Wikipedia Page
Pendle Witches – Wikipedia Page
George Fox – Wikipedia Page
Pendle Hill Quaker Center – Wikipedia Page
Barley – Wikipedia Page
Pendle Hill Live Webcam
Pendle Hill photos on Flickr
My Google photo album for the walk